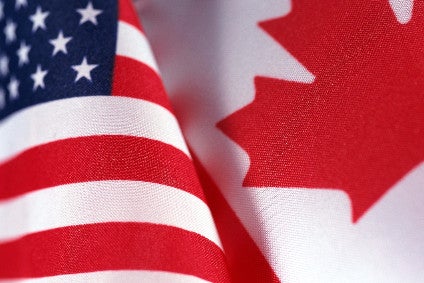 Canadian labour body, Unifor, is insisting there will be no contract deals with the three Detroit automakers unless they agree to new investments in the country.
Formal talks have now started between Unifor, Ford and Fiat Chrysler (FCA), while negotiations with General Motors are slated for next Wednesday (17 August).
"We have one simple message for all the Detroit Three automakers: there can be no deals without commitments to new investments in Canada," said Unifor national president, Jerry Dias.
"It just makes sense to invest in Canada. Our workers are the most highly skilled and productive in the world."
Now formal negotiations have begun, talks with all three companies will continue until after Labour Day (5 September), when one company is selected to set the pattern for bargaining with the Detroit Three automakers.
With pattern bargaining, negotiations focus on one company, establishing a standard which will model the contracts with the other automakers.
Once a deal is ratified with the automaker which was the selected pattern target, focus shifts to the next company, and then the third.
At its 1 June meeting, Unifor's Auto Council, with elected representatives from every bargaining unit involved in this round of negotiations, voted unanimously to make new investments in Canada, including new product allocations, the top priority of the talks.
The Unifor chief insisted since the last round of discussions, the past four years had been "very profitable" for all the Detroit Three companies, "particularly for shareholders and executives," adding:
"It is now time for the workers to be rewarded and the first step is with new investments in Canada."
An FCA statement noted it had a "long-standing" history of working collaboratively with Unifor, which had strengthened its Canadian position since 2009.
"As a result, FCA has been able to invest more than C$3bn (US$2.3bn) in its Canadian facilities and has hired nearly 2,200 hourly employees," added FCA Canada.
"As we head into these negotiations, we look forward to continuing that partnership while reaching a labour agreement that will sustain the company's competitiveness over the long term." FCA Canada operates an aluminium casting plant in Etobicoke, a research and development centre in Windsor, and has sales offices and parts distribution sites throughout the country.