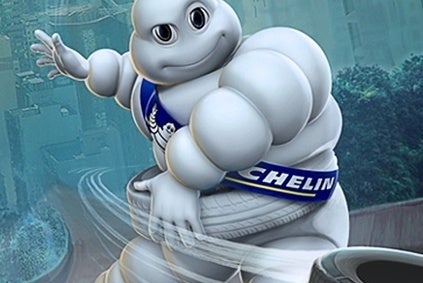 Michelin says it will finance relocation for those staff being made redundant and who wish to move within the company, following its decision to close its truck tyre Ballymena plant in Northern Ireland by 2018.
The French manufacturer is pinning the blame for its decision to close the Northern Ireland truck plant with the loss of 860 jobs, squarely on high UK energy costs, lack of competivity and failure of the European commercial sector.
But the supplier insists it is trying to alleviate the distress of mass redundancies by a relatively drawn-out closure programme, coupled with a package of initiatives to help those affected find alternative employment, either within Michelin or externally.
"We are doing a couple of things I hope demonstrate we are putting our employees very high on the priority list," Michelin UK CEO, Wayne Culbertson told just-auto from his Stoke-on-Trent headquarters in the UK.
"For example, an extended ramp-down [to 2018]. We would pay for relocation outside the UK – UK first obviously."
Culbertson added Michelin had already engaged with unions concerning the job losses before it made the announcement, noting the manufacturer had been "in back to back" meetings with them, but conceding the decision had been a painful one.
"Obviously for all of us, [it] is not a good day," said Culbertson. "When you look at the whole picture, first and foremost, it is 860 people in Northern Ireland and outside of that we are announcing GBP65m investment to the UK; it is our confidence the UK is a great place to do business.
"Under the banner of a sad day for the company and the people of Ballymena, it [investment] is in fact a strong sign."
Michelin's Dundee plant will see a five-year investment of more than GBP52m, increasing production by 30% through the installation of new tyre-building machines, enabling the production of larger tyres.
Tyre curing capabilities will be increased with the installation of electric presses, the first large-scale industrialisation of this technology at a Michelin production site.
A new 20,000 square metre warehouse will also be built on site to accommodate the increased production.
Following a modernisation project of the Stoke-on-Trent factory with a GBP21m investment, there will be an additional cash injection of GBP12m in its production and logistics facilities.
This will include a modernised distribution centre of 53,000 square metres in Stoke-on-Trent to serve all MTPLC customers, dealers and partners from a single shared logistics platform.
The extra finance will lead to the creation of more than 100 new jobs in Dundee and Stoke-on-Trent.