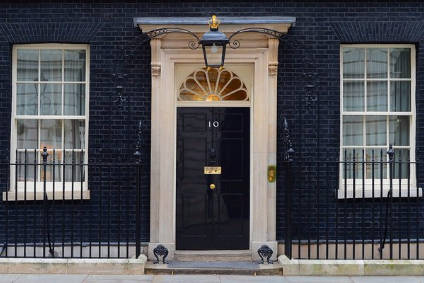 Britain's Automotive Investment Organisation (AIO) says the creation of a new Department for International Trade has elevated the industry to a new sphere of influence at the highest echelons of UK politics.
Since Britain's decision to leave Brussels' orbit following the June referendum, newly-installed Prime Minister, Theresa May, has created two supplementary departments of International Trade and Exiting the European Union, with the AIO having specific access through the former and its Secretary of State, Liam Fox.
"It is a really important moment in the evolution of the renaissance of the automotive sector," said AIO chairman, Mike Wright at this week's UK Society of Motor Manufacturers and Traders (SMMT) Open Forum in Birmingham. "The organisation now works for the Department for International Trade with a Secretary of State at Cabinet level.
"All of the export narrative refers to the Department for International Trade – that does not mean our relationship with the Foreign Office and Business [Department] has reduced. Our profile within the overall organisation [and] embassies around the world, has actually gone up."
The AIO chief added the organisation had generated nearly 20,000 jobs in the UK supply chain alone, as well as securing new investment and persuading auto sector employees not to leave Britain, with skills shortage a key topic of this week's Forum.
"We are by no means complacent," noted Wright. "We talk to investors all over the world, but we do have some priorities like China, Germany, Japan, key targets, [as well as] also increasingly, markets like India and Korea.
"Despite recessions, one of the first messages is Britain is a very strong economy. In terms of its position in the G7 and the European Union, since the financial crisis, it has had a very, very strong presence. In terms of foreign direct investment, it has been number one and automotive has led the challenge for that; it is no accident politicians see the sector as vital.
"What has happened since the new [UK] Prime Minister and [Cabinet] reshuffle, the presence of automotive has increased at the top table. We are very much on their agenda."
Wright noted industrial powerhouses such as Germany, the US and Japan had long traditions of manufacturing sectors working closely with governments, with the UK Automotive Council able to push its case now at Cabinet level.
One example of this cooperation working is co-funding by industry and the British government for the relatively recent creation of the Office for Low Emission Vehicles.