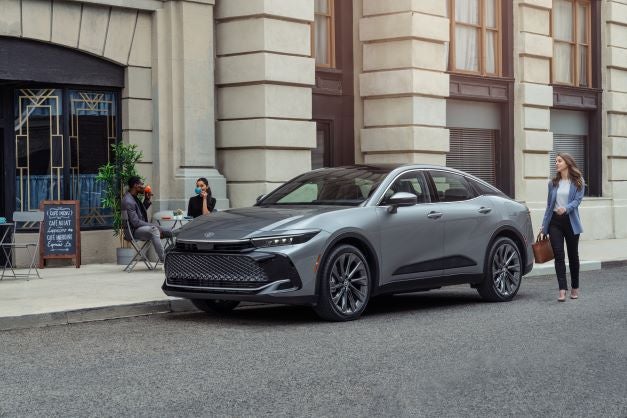 Toyota Motor has unveiled a new sleek new Crown flagship range, to be sold in major markets worldwide, including the US where it will go on sale next year.
In Japan the Crown is a key part of the automaker's DNA and has been a key part of corporate life since the first model was launched in 1955.
[
The Crown was sold initially in very low numbers in the US from 1957 to 1961 and was unsuccessful due to being underpowered so Toyota suspended car imports there until 1964 when the second generation Corona was launched. The Crown returned in the mid 1960s and was sold until the 1973, effectively superseded by the later Cressida – ed.
]
Toyota has so far released details of the Crown Crossover, which goes on sale in Japan next autumn at prices ranging between JPY4.35m and JPY6.40m (US$31,500-$46,340). This variant comes with two types of hybrid powertrains, using 2.4-litre turbo and 2.5-litre petrol engines, fitted to a newly designed platform with lightweight, high rigidity bodies. The other variants will go on sale in Japan in 2023.
Previous Crowns over the years have been sold in sedan, coupe, estate car and pickup truck forms so the crossover is a new development. There was also a separate, smaller fleet model sold as a custom built taxi and a common sight on the streets of Tokyo and Hong Kong.
Toyota has set a sales target of 200,000 units per year in around 40 markets worldwide, with exports expected to start next year.
The Crown nameplate is well known in many markets, including Japan, and has been exported widely and assembled locally in some markets such as Australia and New Zealand.