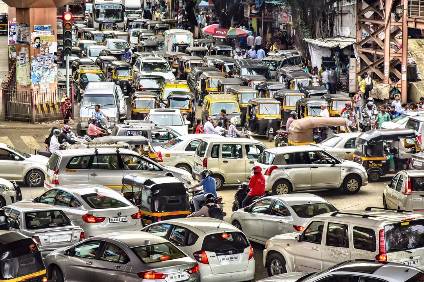 Toyota Motor said it would not invest in additional capacity in India due to the country's high automotive taxes, according to local reports citing the local subsidiary Toyota Kirloskar Motor.
The statement will come as a blow to prime minister Narendra Modi whose government is trying to attract new investment to offset the deep economic recession brought on by the coronavirus pandemic.
According to the reports, the Indian government plans to offer incentives totaling US$23bn to help attract new manufacturing investment into the country, including production linked incentives to automakers and suppliers.
India is the fourth largest vehicle market globally but international automakers have struggled to find a niche as it is dominated by cheap, low margin vehicles. High taxes applied to passenger vehicles and motorcycles mean automakers struggle to build economies of scale in this market, according to Shekar Viswanathan, vice chairman of Toyota Kirloskar Motor.
Viswanathan, in an interview with local media, said "high levies put car ownership out of reach of many consumers, resulting in factories being idled and no new jobs being created".
He added "the message we are getting, after we have come here and invested money, is we don't want you. Toyota will not exit India, but it will not scale up (in the absence of any reforms)".
Taxes on SUVs with an engine larger than 1.5-litre can be as high as 50%, before any luxury taxes are applied, meaning the market continues to be dominated by small, low cost and low margin vehicles.
Toyota Kirloskar Motor, 89% owned by its Japanese parent, was established in 1997 and began vehicle assembly in 1999. It currently makes the Corolla, Innova, Fortuner and Etios models. The company said its share of the local passenger vehicle market dropped to 2.6% in August from 5% a year ago.
General Motors left this market in 2017 while Ford last year agreed to transfer its assets into a joint venture with Mahindra & Mahindra, with both foreign companies struggling to establish a market presence for over two decades.