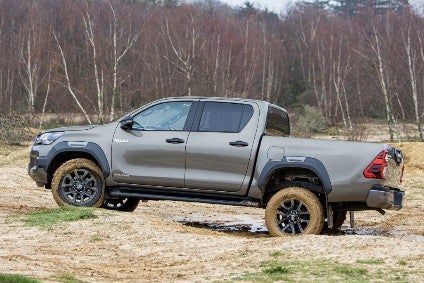 Toyota Motor has started operating its assembly plant near Yangon, Myanmar, after a delay of more than 19 months, the Nikkei reported.
The plant, located in the Thilawa Special Economic Zone, was originally scheduled to start operating in February 2021, the same month as a military takeover, which led to political and economic turmoil.
The Nikkei noted Myanmar remains in strife as the military junta meets resistance from supporters of the ousted democratically elected government, led by Aung San Suu Kyi, a Nobel Peace Prize laureate.
Toyota in late August made a filing with SEZ authorities regarding its plan to start commercial operations. According to informed Nikkei sources, the plant, which assembles the Hilux pickup truck, began operating on a small scale in September. Monthly production is expected to be only a few dozen units.
Toyota dealers in Myanmar started accepting orders for the Hilux on Tuesday.
One dealer contacted by Nikkei said the exact delivery date cannot be guaranteed because production is limited.
Under the original plan announced in May 2019, Toyota was to invest US$52.6m in the plant to produce 2,500 Hilux pickups a year. Toyota's Myanmar unit is 85% owned by Toyota and 15% by Toyota Tsusho, the Nikkei said.
The report noted Toyota's move comes with western multinationals exiting the country amid international outcries over the takeover and harsh crackdowns on demonstrators by the military government. Among those leaving are TotalEnergies of France, Chevron of the US, Telenor of Norway and Ooredoo of Qatar, the Nikkei said.
The report said vehicle sales in Myanmar for the January-August period reached 6,500 units, less than half the level before the coup. The sluggish sales in part reflect the difficulty of producing vehicles in a country where the government limits imports of automobiles to prevent an outflow of foreign exchange reserves.
The Nikkei noted Myanmar's currency, the kyat, has been on a long downward spiral. Vehicles are seen as assets that hold value relatively well.