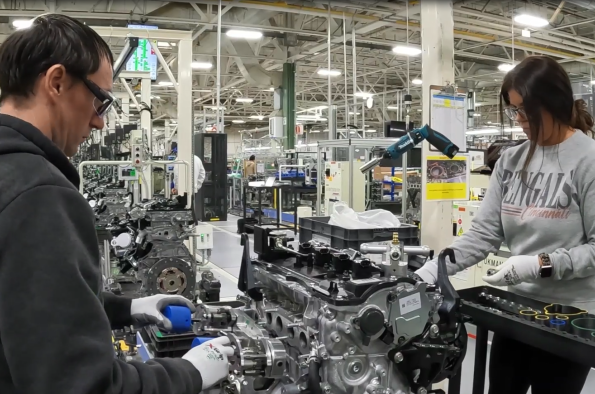 Toyota's US operation has opened a new flexible engine line at its Kentucky plant.
The flex line, a US$145m previously announced investment, can now produce three different engine types simultaneously on one line, making Kentucky the only Toyota plant in North America with this capability.
This advancement reflects a core goal of the Georgetown facility's change to increase flexibility to align with a shifting market. The new line will supply 2.4-litre turbo and 2.5-litre engines for hybrid Toyota and Lexus products with the ability to increase hybrid volume as needed to meet customer demand.
In addition to providing engines for vehicles assembled on site, Kentucky's powertrain plant supplies engines to six of the automaker's seven vehicle assembly plants across North America.
In December 2023, it will become the sole manufacturer of dual stacked hydrogen fuel cell modules for use in commercial heavy duty trucks.
Toyota Battery Manufacturing North Carolina, the company's newest North American factory, will begin production of lithium ion batteries in 2025 for use in hybrid electric vehicles and BEVs.