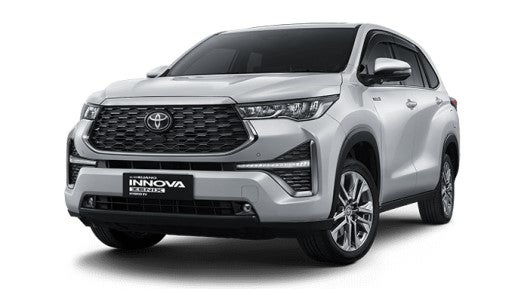 Toyota Motor has begun exporting hybrid vehicles from its Indonesian factory as part of its strategy of expanding into electrified powertrain segments.
Local subsidiary PT Toyota Motor Manufacturing Indonesia (TMMIN) said it had begun export shipments of the Innona Zenix Hybrid range produced at its main plant in Karawang 70km east of Jakarta.
Industry minister Agus Gumiwang Kartasasmita said Toyota planned to ship the vehicles to 27 countries including Australia.
The company is targeting 2,000 exports of the Innova Zenix Hybrid, which has a two litre petrol engine, with a further 6,000 shipments of ICE models. Annual exports of all versions are expected to more than double to 17,000 units by 2025.
TMMIN has capacity for 320,000 vehicles plus 440,000 engines and other parts, following cumulative investments of IDR77.9trn (US$5.1bn) to date with a further IDR27.1trn ($1.8bn) planned in the next three years.
This does not include PT Daihatsu Astra Motor, the country's largest vehicle manufacturer, which can build 530,000 vehicles a year.
TMMIN last year exported 136,000 assembled vehicles across Asia, the Middle East, Africa, Latin America and Australia. The launch of hybrid models would help it increase exports to markets with more stringent emissions regulations, including Australia.
TMMIN president director Warih Andang Tjahjono suggested the start of hybrid vehicle exports represented a step up "to the next level" for the country's automotive manufacturing capability.