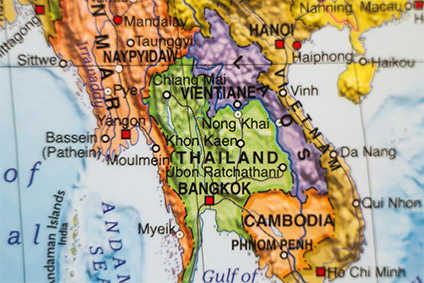 New vehicle sales in Thailand surged 62% to 68,208 units in August 2022 from weak year earlier sales of 42,176 units, according to the Federation of Thai Industries (FTI).
The market dropped 40% a year earlier after the government introduced social and business restrictions in response to surging Covid infections.
GDP was expected to have expanded by 3.5% year on year in the third quarter of 2022, after growing 2.5% in the second quarter, driven by a strong domestic activity as the country's tourism sector continued to rebound following the removal of international travel restrictions.
Bank of Thailand raised its benchmark interest rate by 25 basis points in August from a historic low of 0.5% in response to surging inflation and strong consumer demand.
Domestic vehicle sales YTD increased 20% to 559,537 units compared with 464,953 units in 2021, driven by strong demand for passenger cars and pickup trucks.
Vehicle production surged 65% to 171,731 units in August and 11% to 1,184,800 units YTD while exports increased 23% to 73,325 last month but were still down 4% to 606,055 YTD.
The FTI reconfirmed its earlier forecast for the domestic market to expand 12% to 850,000 units in 2022 with demand underpinned by rising consumer confidence and easing supply chain bottlenecks while vehicle production was expected to rise 4% to 1.75m units.