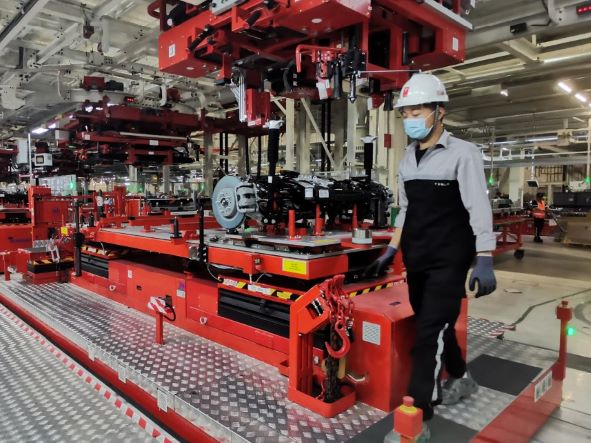 Tesla has proposed setting up a factory in India to build electric cars for domestic sale and export, the carmaker reportedly told government officials on Wednesday, according to a Reuters source.
The news agency noted the proposal came after India refused to agree to Tesla's request last year to lower the import tax on cars, which can reach as much as 100%. India wanted the carmaker to build vehicles locally but Tesla wanted to test the market first with imports and the talks ended in deadlock.
While Tesla did not discuss lower import taxes with Indian officials, it proposed setting up a new factory, albeit without specifying a location or investment, the Reuters source said.
Senior Tesla executives are in India this week to meet the government to discuss local sourcing of parts and other issues, Reuters said.
Tesla met officials from Modi's office and other ministries on Wednesday, two Reuters sources said.
Tesla did not respond to Reuters' request for comment.