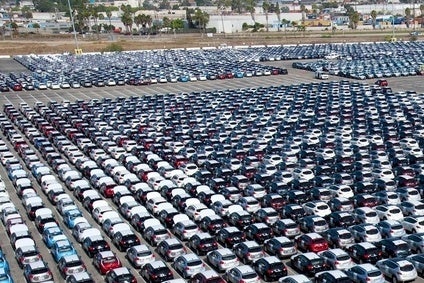 Taiwan vehicle sales fall 10% in December
Decline reflects ongoing chips shortage, impacting both domestics and importers.
Taiwan's new vehicle market declined by over 12% to 40,307 units in December 2021, from 45,925 units in the same month of last year, according to registration data compiled by Taiwan's Directorate of Highways.
This follows similar declines in the previous two months from strong year-earlier levels and reflects mainly the continued global shortage of semiconductors, which affected supplies of both imported and domestic vehicles.
Over the full year the vehicle market was almost 2% lower at 449,859 units from last year's 457,435 units. Domestic sales rose by almost 3% to 248,589 units, helped by strong demand for locally-made models such as the Toyota Corolla Cross and Ford's Focus and Kuga, while sales of imported vehicles fell by almost 7% to 201,270 units.
Toyota's overall sales were up by 2.1% at 126,103 units last year, including 50,453 Corolla Cross models; while Ford's sales rose by 5.2% to 30,377 units; Honda 28,533 (-6.2%); Nissan 28,049 (-20.3%); Mercedes-Benz 27,879 (-6.0%); and Mitsubishi 24,650 (-1.3%).
Toyota and Lexus importer Hotai Motor this week announced price increases of up to NTD20,000 (US$725) on domestically produced vehicles to reflect rising component and manufacturing costs. This follows a price hike of up 4% on imports last November.