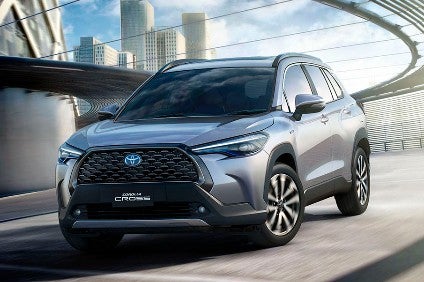 New vehicle sales in Taiwan rose 4% to 34,416 units in August 2022 from 33,148 units in the same month of last year, according to registration data compiled by Taiwan's Directorate of Highways.
The market in recent months has been supported by an easing of supply chain bottlenecks which has helped manufacturers reduce their order backlogs. The economy expanded by over 3% in the second quarter, despite successive interest rate hikes this year designed to head off rising inflation. Private consumption accelerated to 2.9% year on year in the second quarter, helped by an easing of Covid restrictions as new infections slowed.
Total vehicle sales in the first eight months of the year were down 6% to 275,795 units from 293,019 a year earlier, with domestic sales slightly higher at 157,319 units while import sales fell by over 13% to 118,476 units.
Toyota sales rose 2% to 81,267 units year to date, supported by strong demand for the locally assembled Corolla Cross hybrid which is now the country's best selling vehicle model. The company launched its new purpose built battery powered bZ4X SUV in May which it imports from Japan, saying it expected overall electric vehicle (EV) sales in the country to double to 13,000 units in 2022.
Honda eight month sales increased 5% to 18,378 units, underpinned by strong demand for the new CR-V, while Ford sales were down 11% at 16,497 units, Nissan 15,876 units (-12%), China Motor 14,985 units (-5%) and Mercedes-Benz 14,761 units (-25%).
Toyota-Lexus distributor Hotai Motor last month said it expects the vehicle market to decline 6.5% to 430,000 units this year after forecasting 460,000 sales earlier in the year, citing lingering supply chain shortages.
Yulon Motor's Luxgen division at the end of last month began taking orders for a new battery-powered SUV model based on Hon Hai Precision's MIH open platform, with deliveries set to begin in the second half of 2023.