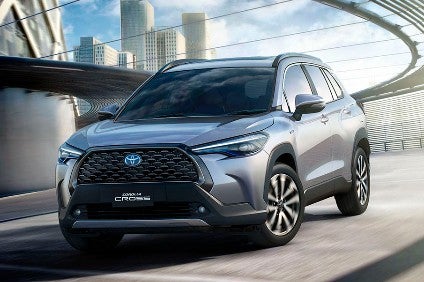 New vehicle sales in Taiwan declined 11% to 35,297 units in October 2021 from 39,792 a year earlier, according to registration data compiled by the directorate of highways.
This followed a rebound in September after the government downgraded the severity of its coronavirus alert at the end of July after the most recent outbreak was brought under control.
The shortage of semiconductors continued to hold back vehicle deliveries last month, with sales of imported vehicles hit particularly hard.
In the first 10 months of the year the market was just 1.1% higher at 369,449 units from 365,598 in the same period of last year. Domestic sales underpinned the market in this period, with volume rising by 9.7% to 199,369 units helped by strong demand for locally made models such as the Toyota Corolla Cross, the Ford Focus and Ford Kuga.
Sales of imported vehicles fell 4% to 170,080 units.
Toyota sales were up 1.8% at 101,775 units year to date while Mercedes-Benz sales fell 1.2% to 24,422; Ford 23,886 (+10.5%); Nissan 22,794 (-16.5%); Honda 22,584 (-4.5%) and China Motor 19,844 (+0.7%).
Toyota and Lexus importer Hotai Motor hiked prices of imported models, including the Camry, Sienna and Yaris GR, by up to 4% at the beginning of November to reflect higher costs relating to the global semiconductor shortage.
The company said it had an order backlog of 2,200 vehicles and new customers would have to wait until next year for delivery.