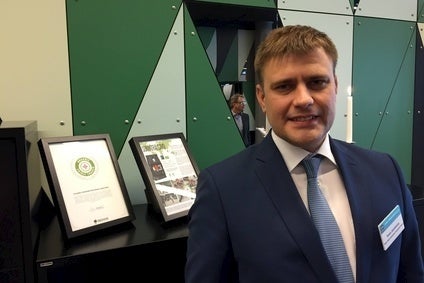 Baltic automotive suppliers say a second round of European Union (EU) structural funding will make it increasingly attractive for vehicle component producers to locate to the region.
The Baltic Automotive Component Cluster (BACC) is a public entity established in 2013 and consists of 18 members; 15 automotive companies, two education institutions (Kaunas University of Technology and Kaunas School of Mechanical Engineering) and Kedainiai Free Economy Zone.
"We have 16 members in the cluster and most of them are from Sweden and Germany," BACC chairman, Tomas Jaskelevicius, told just-auto on the sidelines of last week's FKG Suppliers Forum in Gothenburg.
"It is very favourable because we have EU support, but we still have this second round [of] EU structural funds – any company can apply for support.
"It is EUR6bn (US$6.8bn) for all sectors for R&D and for machine processes [for example] – that is where companies can benefit. We already have companies which can act as sub-suppliers."
The BACC chairman added the engineering industry in the region accounted for 22% of gross value noting: "It is pretty important. We [Lithuania] are the biggest [Baltic] country, so that means we have biggest portion of money."
The majority of BACC cluster members are in Lithuania, with turnover last year totalling EUR227m.
Examples of member companies include Stansefabrikken Automotive, Galvantor Plating Centre, Hi Steel and Nitator SLT.