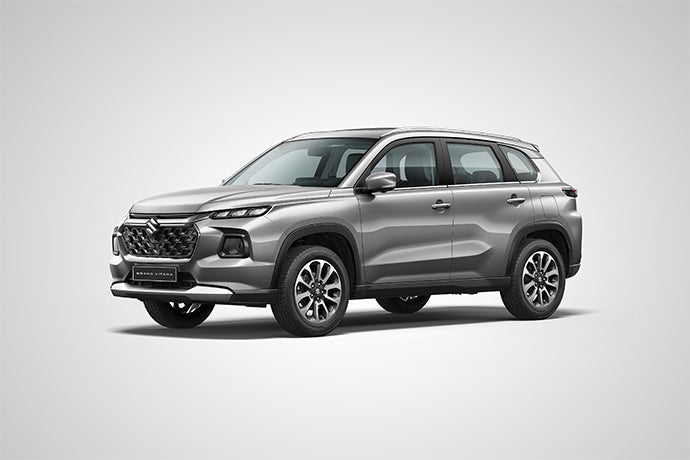 Suzuki has shown its new Grand Vitara SUV – a model developed under a collaboration agreement with Toyota.
Although developed by Suzuki, the new model is being produced at Toyota Kirloskar Motor Pvt. Ltd. (TKM).
Under the agreement between the two companies announced last month, there will also be a Toyota model based on the Grand Vitara. Maruti Suzuki India Limited and TKM will market their models in India as Suzuki and Toyota models, respectively. Furthermore, the two companies are planning to export the new model to markets outside India including Africa.
Toyota and Suzuki are promoting mutual supply of vehicles globally, which is one of the collaborations in their business partnership. The two companies signed a memorandum of understanding for a business alliance in 2017. Since then, the two companies have been bringing together Toyota's strength in electrification technologies and Suzuki's strength in technologies for compact vehicles for joint collaboration in production and in the widespread popularization of electrified vehicles.
The powertrains of the new model to be on sale in India, will be equipped with mild hybrid developed by Suzuki and strong hybrid developed by Toyota. By bringing together strengths of both Toyota and Suzuki through the collaboration, the two companies say they will be able to provide a wide variety of vehicle electrification technologies to customers and contribute to the acceleration of electrification and the realization of a carbon-neutral society in India.
In addition to Smart Hybrid, it also offers Intelligent Electric Hybrid, the first system for Suzuki to introduce in India. The 4WD variant is equipped with ALLGRIP SELECT for the first time in India, a system that allows the driver to choose from four selectable driving modes.