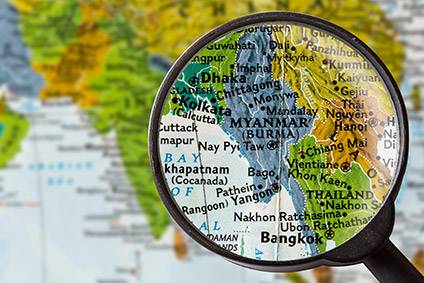 Suzuki Motor has suspended operations at its two vehicle assembly plants in Myanmar since Monday due to safety concerns following the military coup that took place over the weekend.
Reports emerged on Monday morning Myanmar's military had seized power from the democratically elected government led by the hugely popular Aung San Suu Kyi, who has been arrested along with other leaders of the governing National League for Democracy (NLD) party.
The automaker said it had halted production at its facilities in the country to ensure the safety of its employees.
Other Japanese automotive companies including components maker Denso are reviewing the situation.
Toyota Motor, which was scheduled to begin operations later this month at a newly built plant in the country, said it was currently "assessing" the situation.
A company spokesperson in Japan yesterday said "we haven't been able to establish contact with our staff there, so we don't know what the situation is like".
Internet and other telecommunication networks in the country have been taken offline, making it difficult for companies to assess conditions on the ground.
Suzuki is the oldest and largest vehicle producer in the country, employing around 400 people. Recent data shows it sold 13,200 new vehicles in the country in 2019 – accounting for some 60% of the country's new light vehicle market.
Nissan Motor also assembles vehicles in the country through its Malaysian distributor Tan Chong.