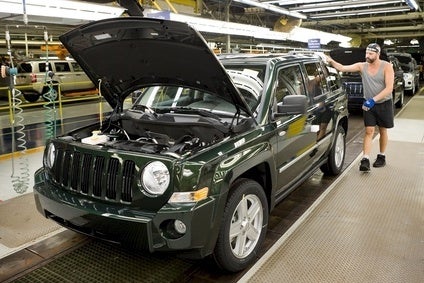 Stellantis is shuttering its Illinois plant in February resulting in indefinite layoffs for 1,350 employees, the company said in a statement cited by CNN, blaming increasing electric vehicle costs.
"Our industry has been adversely affected by a multitude of factors like the ongoing Covid-19 pandemic and the global microchip shortage, but the most impactful challenge is the increasing cost related to the electrification of the automotive market," CNN cited Stellantis as saying in the statement. The company said it was taking steps to "stabilise production" and "improve efficiency" in its North American factories.
The carmaker reportedly said it would "idle" the assembly plant in Belvidere on 23 February and said the layoffs were expected to exceed six months. It would "make every effort" to place the laid off employees in open positions and was looking for other opportunities to repurpose the Belvidere factory.
CNN said Belividere builds the Jeep Cherokee and would continue to make the vehicle until the factory closed.
"This is an important vehicle in the lineup, and we remain committed long term to this mid-size SUV segment," Stellantis spokesperson Jodi Tinson told CNN in a statement.