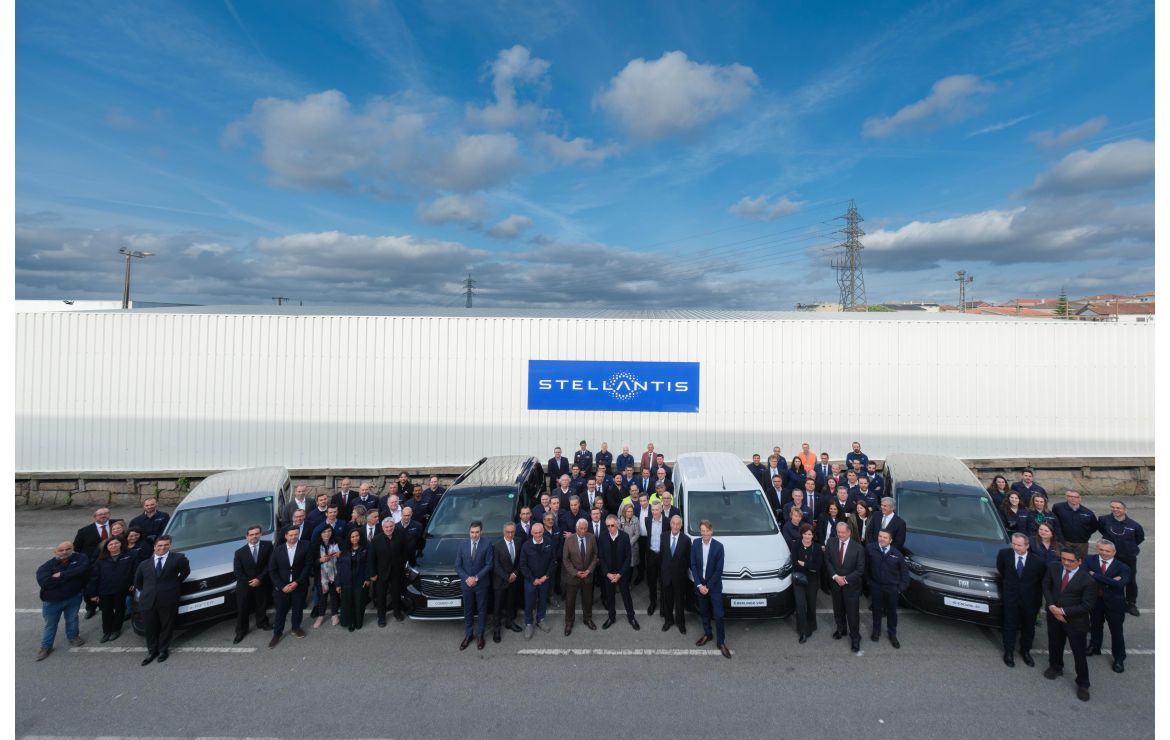 Stellantis says its Mangualde Production Centre in Portugal will produce large series fully battery electric compact vans for Citroën, Fiat, Opel and Peugeot from 2025.
The plant will make the Citroën ë-Berlingo, Peugeot e-Partner, Opel Combo-e and Fiat e-Doblò models, both in light commercial and passenger versions for the domestic market and for export.
"We are proud to announce that Mangualde will enter a new era with the production of large series of battery electric vans in Portugal to provide indispensable solutions for our business customers," said Stellantis CEO Carlos Tavares. "Leveraging Mangualde's manufacturing expertise to build battery electric vehicles is critical to the continued decarbonization of our fleets and a further step as we work to achieve a 40% zero emissions mix by the end of the decade."
In 2022, Stellantis says it was the light commercial vehicle BEV market leader in Europe with nearly 43% market share.
The Stellantis plant in Mangualde, which last year celebrated its 60th anniversary and was the first auto assembly plant in Portugal, has produced more than 1.5 million vehicles to date. Nearly one in every four vehicles produced in Portugal comes from the Mangualde production line. It launched production of the current generation of vehicles in 2018. The plant currently produces light commercial vehicles and passenger versions of the Citroën Berlingo/Berlingo Van, Fiat Doblò, Opel Combo/Combo Cargo, and Peugeot Partner/Rifter.
In support of the Stellantis goal of being carbon net zero by 2038, the Mangualde plant has completed the second phase of its solar energy park. When concluded, the solar park will provide up to 31% of the plant's annual electricity needs, displacing 2,500 tons of CO2 emissions a year, equivalent to the CO2 capturing performance of about 16,000 trees. The facility is aiming for more projects in green energy and energy storage, including one in collaboration with the Municipality of Mangualde and nearby companies that can also benefit from capturing this renewable energy.
Stellantis is investing more than €30 billion through 2025 in electrification and software to deliver BEVs that meet customer demands.
The decision is described as a key component of the Stellantis 'Dare Forward 2030' strategic plan, which is led by deep emission cuts to slash CO2 in half by 2030, benchmarking 2021 metrics, and achieve carbon net zero by 2038 with single digit percentage compensation of the remaining emissions. Core targets for Dare Forward 2030 also include 100% of passenger car sales in Europe and 50% of passenger car and light-duty truck sales in the United States to be BEVs by the end of the decade; the ambition of doubling Net Revenues by 2030 (versus 2021) and sustaining double-digit Adjusted Operating Income margins throughout the decade; and the aim to become number one in customer satisfaction for products and services in every market by 2030.