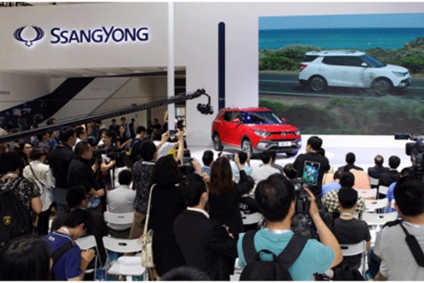 South Korea's state-owned Korea Credit Guarantee Fund (KCGF) said it would provide an additional KRW25bn (US$22m) in grants to the suppliers of bankrupt SsangYong Motor, according to local reports citing Ministry of Trade, Industry and Energy.
The latest disbursement brings the total support provided by the KCGF to Ssangyong's suppliers to KRW75bn (US$66m), as it looks to maintain the supply chain until operating conditions improve or a new investor is brought on board.
The automaker filed for bankruptcy on 21 December 2020 after its creditors refused to reschedule repayments on KRW165bn (US$145m) of debt.
In April, the company entered court receivership after its majority shareholder, Indian carmaker Mahindra & Mahindra, failed to find a buyer for all or part of its stake in the company after almost two years of searching.
Earlier this month Ssangyong's workers accepted a self-rescue plan from the management involving two years of unpaid leave for half of the company's 4,700-strong workforce while the remaining staff agreed to pay cuts.