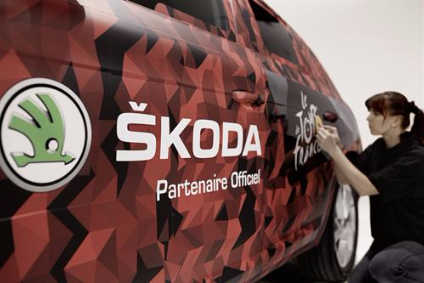 Volkswagen's Czech car-making subsidiary Skoda Auto has become a shareholder in SAIC Volkswagen, one of China's largest auto-making joint ventures, CEO Bernhard Maier told reporters on the fringes of the Paris Motor Show.
SAIC Volkswagen has been producing Skoda cars in China since 2007 and the brand is on track to sell some 300,000 vehicles in this market in 2016.
Details of the new shareholding structure have not been revealed, but it is understood that Skoda's equity stake was transferred from parent company Volkswagen AG. At present, the maximum allowed foreign ownership of a car producing company in China is 50%. SAIC's stake in the joint venture therefore is understood to have remained at 50%.
Skoda's equity stake in the joint venture allows the brand name 'SAIC Skoda' to appear on the boot-lid of Skoda-based cars sold in China instead of Shanghai Volkswagen, allowing the brand to raise its profile in the world's largest vehicle market.
Currently the Chinese perception of the Skoda brand is very weak with recent research revealing that many local people understood the name Skoda referred to just a Volkswagen model rather than a brand in its own right.
Maier also said Skoda's new status as an equity holder in its Chinese automaker is the first step in developing into an independent automaker in China. SAIC-Volkswagen plans to spend around US$2bn over the next five years to expand Skoda production and to double sales by 2020.