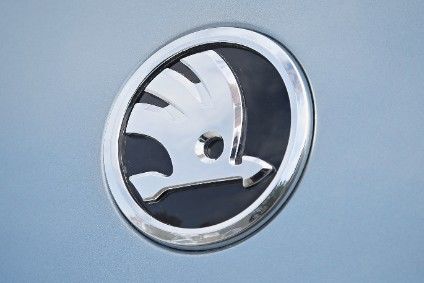 VW Group owned Skoda has said it will reduce its 2021 production plan by around 250,000 units by the end of the year due to the shortage of semiconductors.
The company also said it anticipates that the situation regarding the supply of semiconductors will stabilise again from the fourth quarter 2021 onwards and will then be 'gradually easing in the second half of 2022'.
In the first three quarters of the year Skoda delivered 700,700 vehicles (-2.9% compared to the previous year).
However, Skoda said operating profit and sales revenues remained at a high level thanks to strong first half-year. Total operating profit of EUR900m was posted as of the end of September, with return on sales at 6.8%.
Significant production cutbacks due to chip shortages will weigh heavily on the fourth quarter, Skoda acknowledged, and the company also said it is responding with increased cost discipline and a comprehensive efficiency programme.
Christian Schenk, new Skoda Board Member for Finance and IT since 1 October 2021, said: "Since the third quarter, the semiconductor shortage and the limited availability of parts due to bottlenecks in the automotive supply chains have been a bitter setback for Skoda Auto's strong growth trajectory. Despite high demand and high order backlogs for our successful products, we have had to cut back our production. Against this background, however, we almost doubled our operating profit in the first three quarters compared to the previous year thanks to consistently managing the product mix and rigorously reducing costs despite the lower deliveries. Alongside the Czech government, our social partner KOVO and the Volkswagen Group, we are working tirelessly on measures to overcome the semiconductor crisis and safeguard jobs at Skoda and our suppliers over the long term. In addition, we have launched a comprehensive efficiency programme aimed at mitigating the anticipated burden as much as possible."
Martin Jahn, Skoda Auto Board Member for Sales and Marketing, added: "Demand for our cars remains high. Our all-electric ENYAQ iV, the new generation of the FABIA and the facelift of the KODIAQ have been very well received by our customers. At the same time, we do our utmost to deliver the cars to our customers as quickly as possible."