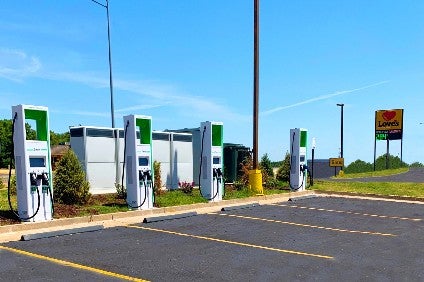 SK Signet said it planned to invest an initial US$15m in a manufacturing plant for electric vehicle (EV) charging systems in Texas.
The company, previously known as Signet EV before it was acquired by South Korean conglomerate SK Group last year, said it would eventually invest $50m in the facility as it ramps up output to meet growing recharging demand from EV owners in the region.
SK Signet said it planned to begin installing manufacturing equipment at its factory before the end of the year, with the aim of starting production in the second quarter of 2023. Initial capacity will be 10,000 charging stations per year, which will be expanded to 20,000 later on.
The US government recently increased subsidies to speed up the roll out of EV charging infrastructure in the country, although these require local production. Under the National Electric Vehicle Infrastructure Program (NEVI), the US government is offering US$5bn worth of incentives with the aim of having a network of 500,000 charging stations across the country by 2030 including rapid charging stations at maximum intervals of 50 miles (80km) on the highways.
Australia's Tritium has already built an EV charger production plant in the US while Spain's Wallbox and Switzerland's ABB have also announced similar plans.