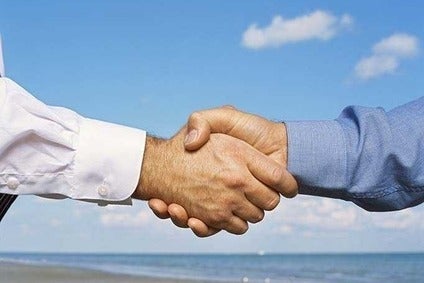 South Korean electric vehicle (EV) battery manufacturer SK On said it had signed a deal to purchase lithium from Chilean mining company SQM to strengthen its global battery manufacturing capability over the next decade.
SQM has agreed to supply SK On with 57,000 tons of lithium hydroxide over five years, starting in 2023, which the company said was enough for 1.2m EVs a year.
The company expected the deal to help it meet local content requirements under the US Inflation Reduction Act (IRA) because Chile has a free trade agreement (FTA) with the US.
For US EV buyers to qualify for tax credits of up to US$7,500 under IRA regulations, at least 40% of critical minerals used in EV batteries must be produced in the US or in FTA agreement countries in 2023, rising to 80% by 2027. Other local content rules also apply.
SK On chief operating officer Jin Kyo-won said in a statement: "The deal SQM deal is a part of our business strategy to support global production expansion and proactively respond to changes in the external environment."
The two companies have also agreed to discuss a mid to long term agreement to enhance their "cooperative relationship, including additional lithium supply, potential investment in production plants and waste battery recycling".
The SQM deal followed an agreement last month to purchase 250,000 tons of lithium over a decade from Australian miner Lake Resources with SK On also acquiring a 10% stake in the company.
SK On recently also signed a preliminary agreement to source lithium from Global Lithium Resources, also in Australia, a cobalt supply deal with Glencore of Switzerland and a framework agreement with the diversifying South Korean steel maker Posco Holdings for "comprehensive business cooperation in the battery business".