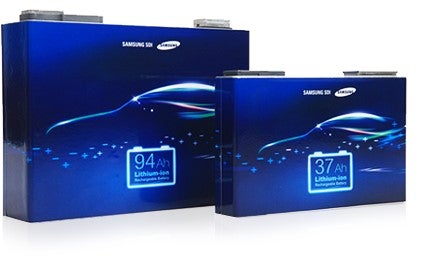 Samsung SDI Company plans to build a new electric vehicle (EV) battery plant in the US with General Motors (GM) in response to growing EV demand in the region, according to local reports.
The two companies plan to jointly invest up to KRW5trn (US$3.9bn) in a factory with capacity for up to 50 gigawatt hour (GWh) per year, enough to power 600,000 EVs.
Operations are scheduled to begin in 2026, making prismatic and cylindrical batteries.
According to the reports, Samsung SDI and GM were in the final stages of negotiations and expected to sign a memorandum of understanding for the JV in Michigan this week.
General Motors already has a battery deal with LG Energy Solution (LGES) called Ultium Cells which has an EV battery plant operating in Ohio and two more under construction in Tennessee and Michigan. Combined they will have a production capacity of 145 GWh a year when complete.
According to reports, GM wanted the joint venture to build an additional plant but LGES declined to participate. LGES is also building a battery plant in the US with Honda.
Samsung SDI last year announced plans to build an EV battery plant in Indiana with Stellantis.
The three main South Korean battery manufacturers have been expanding aggressively in the US in anticipation of rapid growth in EV demand in coming years.
SK On Company is building significant new capacity in the country both with wholly owned plants and through joint ventures with Ford and Hyundai, for total capacity of 150 GWh per year by 2026.
Samsung SDI announced recently it had been awarded EUR90m in subsidies from the European Union for its first EV battery plant in Hungary. The plant was completed in 2019 following investments of EUR1.2bn.