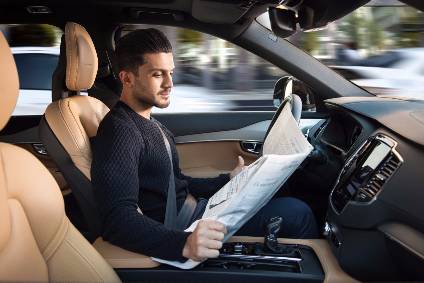 Samsung Electro-Mechanics Company said it had developed two types of automotive multi-layer ceramic capacitors (MLCCs) which can be used for advanced drive assist systems (ADAS), described as technology able to recognise and judge situations and control mechanical devices.
The South Korean electronic components manufacturer is targeting the future mobility market as a new growth sector, particularly ADAS systems such as lane keeping assist (LKAS), surround view monitor (SVM) and smart cruise control (SCC) plus, ultimately, autonomous driving.
The company said MLCCs are core components in electronic devices that control the stable flow of current within the circuits of electronic products and are essential for smartphones, home appliances and automobiles.
One new MLCC is just 0603 in size (0.6mm wide, 0.3mm long) and has a capacity of 100nF (nanofarad) while the larger model is 3216 in size (3.2mm wide, 1.6mm long) with a capacity of 47μF (microfarad).
The company claims the bending strength of its new MLCCs is twice the level of current products which prevents them from being damaged by shocks and vibrations during driving, increasing reliability.