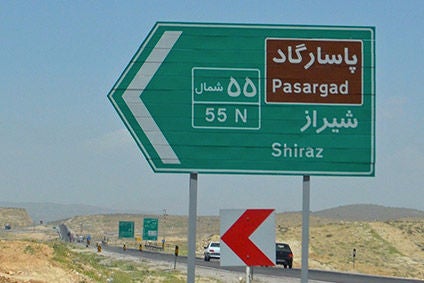 Saipa says it has established a special division specifically to examine exporting Iranian parts as the positive fall-out from Tehran's readmission to the international business community gathers pace.
The commercial dividends reaped by the recent Geneva agreement between formerly hostile capitals in London, Paris, Washington and Tehran, are starting to trickle down across many sectors, with auto being no exception.
Indeed, it appears Iran is placing the industry as one of the planks of its manufacturing policy, insisting on increasing automotive localisation as the price for foreign companies to establish themselves in the country.
"We believe in many parts we have an advantage in Iran," Saipa corporate business development, general manager, Ali Momeni, told just-auto from Tehran. "We can produce in Iran – but also for exports.
"We have a special team to work on export of parts from Iran, not just on vehicles. Even to export those parts has potential…worldwide – this is realistic."
Saipa recently established a 50:50 joint venture with Citroen, which will see a major push on value-added localisation to achieve a 70% domestic component supply within two years.
The Iranian-Franco deal will see the JV include the whole value chain, from the design stage through to vehicle marketing, with manufacturing at the Kashan plant, which will be 50% owned by PSA Groupe
"Citroen is getting some information from our suppliers, some of them they know, some of them are new," added Momeni. "They are getting information of their capability and their price structure. They [Citroen] are putting orders to some of our suppliers.
"We believe this level of cooperation – the suppliers have competitive advantage and they can support the supply chain of Citroen. In Saipa we have more than 80 companies which are involved in components, for example, one supplier for glass, one for dashboards, one for stamping, one for shock absorbers."
"I think in the process of selecting suppliers, the JV will be organised by a team from Saipa and Citroen and this organisation will evaluate all suppliers, not just Saipa, but other companies in the private sector. They will select those who have potential to be in the joint venture."
Although Saipa was unable immediately to put a figure on new employment possibilities, the automaker did hold out the potential of also working with Kia and Renault-Nissan.
Estimates put the Saipa-Citroen joint venture to produce around 200,000 vehicles per year by 2020.