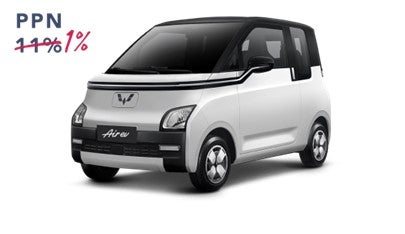 SAIC-GM-Wuling has signed a memorandum of understanding (MoU) with the Indonesian government to increase investment in its local subsidiary SGMW Indonesia to target growing regional demand for electric vehicles (EVs), according to reports in China.
SAIC-GM-Wuling, a three-way joint venture between SAIC Motor, GM China and Liuzhou Wuling Motors, already has a local production plant, a 120,000 units a year factory just east of Jakarta completed in 2017. It produced 30,000 vehicles last year, including 8,400 battery powered Air mini EVs, making it by far the best selling EV model in Indonesia.
With this agreement SAIC-GM-Wuling has committed to scaling up its Indonesian operations to help develop the country's new energy vehicle sector which is understood to include adding new EV models to its range.
The agreement was timed to coincide with the delivery to SGMW Indonesia of the first locally assembled battery pack by PT Gotion Green Energy Solutions Indonesia, a subsidiary of China's Gotion Hi Tech. The two companies agreed to form a long term partnership last November to develop the Indonesian EV battery sector.