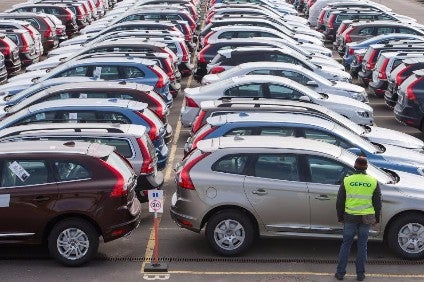 Logistics specialist, GEFCO says its ownership by Russian Railways giant, RZD has encouraged it to access opportunities such as export potential, which Moscow is actively looking to promote.
At the recent Russian Automotive Forum in Moscow, government officials stressed the availability of financing tools available to domestic automakers for overseas business, with 16 manufacturers taking advantage of support from the Russia Export Centre (REC), which has increased the amount of money for automakers using the Decree 905 mechanism for companies looking to conduct business abroad.
The Kremlin has enacted Decree 905 to encourage Russian manufacturers to search overseas for export opportunities, as the home market continues to present major sales challenges, with the 16 automakers taking advantage of the US$345m available for export initiatives last year
RZD or Russian Railways owns 75% of GEFCO and PSA Group the remaining 25%, with the train operator able to lend considerable expertise to GEFCO's logistics operations. The rail provider is one of Russia's largest companies employing 1.2m people.
"The policy of imposing quotas on the proportion of Russian parts is a big feature, but the government will not stop finding new export markets for Russia-produced vehicles – for sure the government is encouraging export to new countries," GEFCO regional vice president and board member, Phil Shankley told just-auto in his Moscow office. "We have been working with the Russia Export Centre.
"RZD gave us access to these people at the REC. They look for new Asian, African markets that are different to traditional markets, so the Russian government will continue to stimulate that.
"Up until the ownership by RZD we were pretty exclusively road-based but we have people now in our team in Moscow who are more rail expert. We have been learning rail and where to build that into our solution domestically in Russia."
The Russian economy has to an extent always been influenced by overseas factors however and perhaps nowhere so much as the oil price, whose historical fall, in combination with a depreciating ruble and international economic sanctions, has contributed to the number of consumers passing through dealers' doors to drop.
The twin pressures of currency and oil price falls are starting to ease however, with the latter stabilising at around US$50 per barrel, although the current international political situation may yet throw further uncertainty into the energy market.
"[The] oil price here really matters – the engine behind the economy is still pretty much oil and gas – we watch it very closely," added Shankley. "The automotive sector is hugely important to Russia – it will stay important in the government's [eyes]. They will watch it like a hawk.
"[Also] Our dependency on foreign nationals has been falling – we are much more developing our own people and in the future that will accelerate. GEFCO has a little Frenchness, but the number of nationalities is significant."
PSA divested its majority stake in GEFCO in 2012, but late last year inked a colossal EUR8bn (US$8.5bn) deal with GEFCO to manage the automaker's entire global manufacturing supply chain for five years.