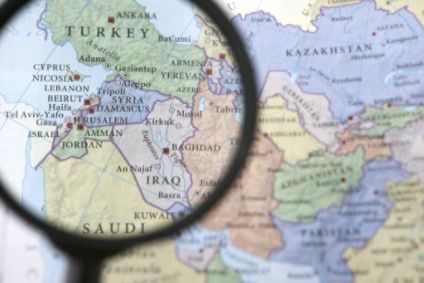 Britain's Road Haulage Association (RHA) says the situation at the Port of Calais in northern France is "so far so good," although cautions it is monitoring events across the English Channel on an hourly basis.
Today (25 October) marks the second day French authorities have moved into the Calais camp housing anywhere up to 10,000 migrants, looking to travel to the UK using in many cases, RHA members' lorries to access Britain via ferry or on Le Shuttle trains.
The camp – replete with squalid conditions – has become a festering problem engaging politicians on both sides of the Channel right up to Prime Ministerial and Presidential level – with frequent tales of truck driver intimidation provoking the RHA and its colleagues in the UK Freight Transport Association (FTA) to issue stark calls for help.
"It is pretty much an hour by hour changing situation…so far so good," an RHA spokeswoman told just-auto. "Two thousand [migrants] moved out yesterday [and] of course today the bulldozers have started. There are some who are determined to stay – our UK-bound hauliers still need protection.
"Our international department colleges tell us members say the CRS [French riot police] is in evidence, which is very good news. What is of concern is those who do not want to move will go back to Calais and will still be intent to go to the UK on the back of a truck."
The issue has become hugely emotive in both Paris and London, but particularly the former as various candidates for next year's French Presidential elections vie for positions on the Calais camp. Former French Prime Minister, Alain Juppé has insisted the so-called Le Touquet agreement allowing British immigration staff to carry out duties on French soil, be amended.
"Renegotiate the Le Touquet deals signed by [former French President] Nicolas Sarkozy," said Juppé. "A system in which the British authorities, decide on French territory, at Calais, which people they want to take in at Dover, can not stand."
Threats to lorry drivers have included their vehicles being slashed with knives and missiles thrown in a bid to slow traffic down and allow migrants to clandestinely clamber aboard, leading to a vast influx of French Police swamping the Port and even some military becoming involved.
"Calais is a beacon for those crossing Europe," added the RHA spokeswoman. "It is fine resettling those there, but [migrants] will still be coming across Europe. One of the problems is if Calais becomes a no-go area, there will still be those intent on going to the smaller ports.
"Closing the camp, yes it is good news, but it is just the tip of the iceberg. This whole migration issue has to be addressed – the only way to do that is working with the actual source.
"That is what governments have to work out – they have to do it together. So far so good. Let's hope this atmosphere, this respite in unrest continues."
France is currently dispersing the thousands of Calais migrants to centres across France as the camp is gradually demolished, but political unrest in the Middle East shows no sign of abating, with refugees subsequently viewing the UK as a destination they are determined to reach.