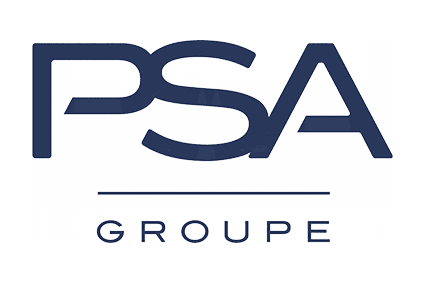 PSA Peugeot Citroën has officially rebranded itself as PSA Groupe, a symbolic change presented as part of its "Push to Pass" business strategy outlined in Paris this week.
It says the group's new identity (its previous "PSA Peugeot Citroën" brand dates from 1991) is "aligned with the shift in its business model towards a broader portfolio of business activities in a drive to optimise its existing customer base while expanding that base through digital innovation".
The new corporate identity resonates with the group's 200-year industrial heritage, the company says.
The new group logo was designed in-house by the creative teams of Peugeot Design Lab, a Global Brand Design studio which lends its automotive-based expertise to external brands.
For Jean-Pierre Ploué, Chief Design Officer, "Our pure and elegant new logo, symbolises a collective ambition to look forward to new horizons: it is the next step in the evolution and the extension of PSA's product offer towards new mobility services. The logo's deep midnight blue is directly inspired by our rich heritage".
[Editor's note: PSA stands for Peugeot SA – SA is Société Anonyme, roughly equivalent to public limited company]