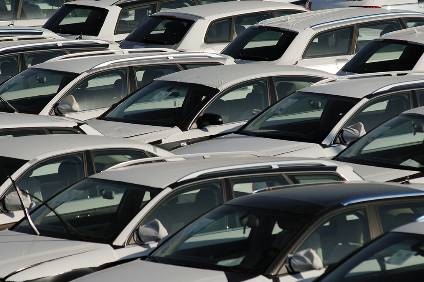 Analysis of preliminary data for March shows that light vehicle sales rose 69% year-on-year. Clearly, the result is misleading due to the pandemic induced historic lows of late Q1 2020. In comparison with 2019, sales at just under 1.5m were off by 20%.
Due to the registration plate change in the UK market, March is normally the strongest month of the year in the region. According to GlobalData 's forecast it still might be the single strongest sale month of the year in absolute terms, but the SAAR rate is expected to get progressively stronger through the year.
For March, West Europe's SAAR improved to 13.2m from 12.5m in February and 11.6m in January. The expectation remains that the SAAR rate will continue to make progress through the year, although the slow rollout of vaccinations in mainland Europe, spiking infection rates and rolling lockdowns continue to present downside risk.
While the UK market did get a new registration plate lift of 18.9% year-on-year, total registrations of 340,000 were of little solace when compared with 2019's 525,000 sales. Indeed, on a SAAR basis, March's sales at an adjusted rate of 1.7m were weaker than those recorded in February. With non-essential retail opening its doors from April 12 the hope has to be that pent-up demand will bring a very strong April and May.
In comparison with 2019, European vehicle sales at just under 1.5m were off by 20%.
Elsewhere the big five market's sales results were largely predicated on how early lockdown affected sales in 2020. France, Italy and Spain – the West European countries where the pandemic first hit – year-on-year sales increases of 190%, 498% and 134% respectively were seen. Despite the headline grabbing increases, all markets were some way off March 2019's sales levels, although Italy's level was just 6% off 2019's performance. Germany, which was relatively unscathed when the pandemic first reached the region, increased its sales by 36% year-on-year, but its result was 14% shy of 2019.
For the year, our forecast for West Europe currently sits at 14.95m, a 19.9% increase on 2020. However, infection rates and accompanying lockdowns will continue to be closely monitored across the region. The response of the UK market as it comes out of lockdown in the next few months will serve as a bellwether for other European markets through the rest of the year as they begin to ramp up vaccination programs.