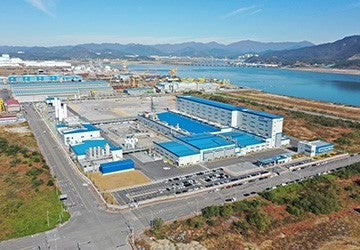 South Korea's POSCO Holdings said it would invest US$440m in a new nickel smelting plant on the Indonesian island of Halmahera to increase capacity for intermediate materials for electric vehicle (EV) batteries.
The factory would be built in the Wedabay Industrial Park with annual capacity for 52,000 tons of nickel mattes with nickel content of 70% to 75%, enough for around 1m EVs. Construction was expected to be complete in 2025.
Halmahera, the largest island in the Muluku islands group in north east Indonesia, has world leading reserves of nickel. The government has imposed restrictions on exports of raw minerals as it wants to add value by attracting investment in downstream processing industries.
According to local reports, the Wedabay plant would be the first overseas nickel producing facility owned and run by a South Korean company.
Posco is currently building a 20,000 tons per year high purity nickel plant for secondary batteries in the Gwangyang, South Korea, which will process nickel ore from New Caledonia based Nickel Mining Company (NMC) and other overseas mining companies. Posco also acquired a 30% stake in Australian nickel mining and smelting company Ravensthorpe in 2021.
Posco plans to secure 220,000 tons of nickel by 2030, including nickel sourced from Posco Huayou Clean Metal, its recently established battery recycling joint venture with China's Zhejiang Huayou Cobalt. Posco has been investing heavily to establish itself as a major global supplier of battery materials and components, including anodes, cathodes and precursor materials.