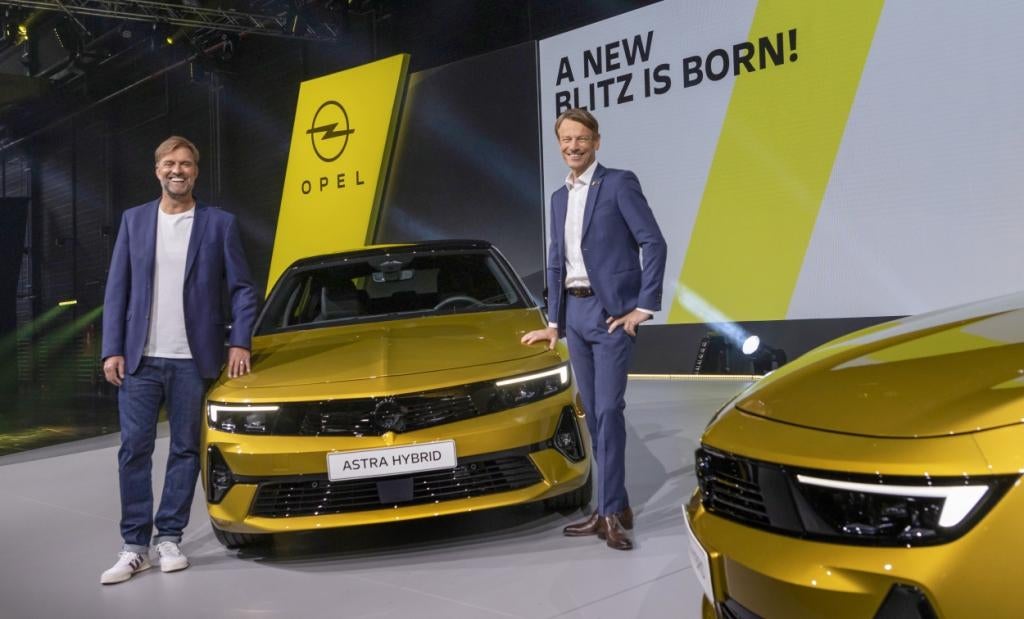 The former General Motors brand Opel, sold sporadically in New Zealand since the late 1930s is returning to the small South Pacific market via current Stellantis distributor Auto Distributors NZ (ADNZ) which will take advantage of the government's recently introduced Clean Car Programme.
According to local auto website Driven, ADNZ will launch Opel from July with a model range comprised entirely of rebate-qualifying cars. Rebates will vary from NZ$1,510, for an internal combustion engine (ICE) model to up to $8625 for plug-in variants eligible for Clean Car Discounts.
Driven said ADNZ will (re)launch the brand with the Astra hatchback in ICE and PHEV forms, the Mokka compact SUV (ICE and battery electric vehicle, or BEV) and Grandland medium SUV (ICE and PHEV).
ICE and BEV versions of the redesigned Corsa hatchback will arrive in 2023.
Driven noted Opel has stated its range would be 100% electrified by 2024 and completely EV in Europe by 2028, and may put an electric Manta coupe into production for 2025, inspired by the 1970s model.
Opel began in NZ in 1939 with small shipments, disappeared with the onset of WW2 and did not reappear again until the late 1980s when a small range of sports and premium models (including Kadett, Monza and Senator) was launched. The 55% import duty then levied on fully assembled European cars made the range expensive and sales were low but the English assembled Vectra (20% duty) did a little better despite initially attracting bad publicity associated with a botched launch promotion.
GMNZ then rationalised its range so that all passenger models, regardless of origin, were badged Holden and later Opels, primarily the redesigned Vectra which Holden built in Australia for several years, were all sold in NZ under the Australian brand.
The last model sold, until 2020, was the ZB series Holden Commodore, built by Opel in Germany as a replacement for the Australian model of the same name, production of which ended when GM Holden ceased local manufacturing in October 2017.
After GM withdrew from Europe the Opel and UK Vauxhall brands were taken over by Stellantis Group, formed by merging the Fiat-Chrysler Group and PSA – and that has brought Opel back to NZ – ADNZ imports and distributes the Peugeot and Citroen brands with which Opel models share platforms and powertrains.
Driven noted that Opel been "rebooted as a low-emissions/electrified brand and a complete focus on complying with CO2 legislation in every market it's sold in".
Brand chief Tom Ruddenklau told Driven Opel was now a "different company, a different time, a different era" from the Opel that Kiwis might remember and also thinks NZ car buyers' habits are on the cusp of huge change.
"We're seeing a shift in consumer and industry attitude towards emissions. We've got the next phase of the Clean Car Discount happening in April, but we've also got something that's going to have an even bigger impact: the Clean Car Standard [from 2023], which is really going to put the cat amongst the pigeons for a lot of importers. We've got a shift in fleet policies and we've got rising fuel prices.
"Every single Opel, whether it's petrol, plug-in or [pure] electric, is up for a rebate. Every single Opel is below 146g. What other brand is going to have, for a period of time, everything qualify? This brand does very well in markets where there is regulation around emissions; NZ is ready for Opel."
Opel NZ marketing manager Noah Robertson said: "We're trying to sell a low-emissions range to an audience that's already demanding it. The difference with the Clean Car Discount is that they'll now be financially rewarded for something they already want to do."