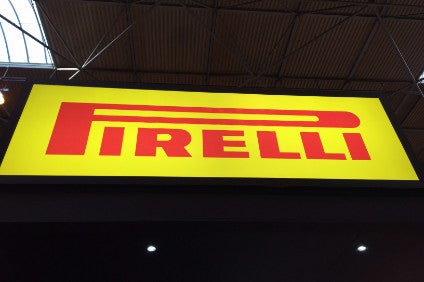 Pirelli's Russian operation says it is exporting more than importing as the 'Made in Russia' drive gathers momentum and as companies look to take advantage of incentives generated by The Kremlin to stimulate the auto sector.
Backed by government bodies such as the Industrial Development Fund, which has a RUB43bn (US$737m) pot to distribute through its Special Investment Contract (SIC), Russia is keen to take advantage of a depreciated currency, although this has strengthened somewhat during the past year.
"We are exporting from Russia now to Europe and in our business, it is very important to be close to the market, so we are not exporting [to] Asia or the Americas because of the logistics costs," said Pirelli chief commercial officer, Giovanni Ponzoni at the recent Russian Automotive Forum organised by Adam Smith Conferences in Moscow.
"Moving tyres is very costly. Here in Russia we have two factories [Kirov and Voronezh] doing two different products. We are exporting more than we are importing – I am not in a position to disclose [how much], but it is a big portion of the 8.5m production capacity we have here.
"There is no issue at all with 'Made in Russia' – there is still some fear of 'Made in China' especially in Russia [but] regarding 'Made in Russia' there is no issue at all. With the investment in these two factories, we need less and less to depend on import. By being here we can give much better service to our end user.
"Of course investment in Russia can't be done without thinking of the product portfolio for this market [with its] severe winter – when you buy a car it is mostly winter tyres."
Russia's exposure to the often violent swings in energy prices, particularly oil, puts great strain on the economy, so The Kremlin has formulated a broad portfolio of incentives and tax initiatives to encourage local production and stimulate automotive growth.
This series of measures for Russia-based operations includes subsidising interest rates on loans using the SIC mechanism, with nine automotive companies having already taken advantage of the scheme.
Corporate tax relief is also sometimes offered in certain regions, although for a product to be known as 'Made in Russia,' businesses must commit to contract a certain amount of operations domestically.
"We are willing to package projects in a way they [companies] can be sure of being approved in the Ministry," said IDF deputy director, Sergey Vologodsky at the Russian Automotive Forum.
"It is important to say every project is different – there are no general cases that can be used several times. It is not an easy project, but it is not rocket science either."