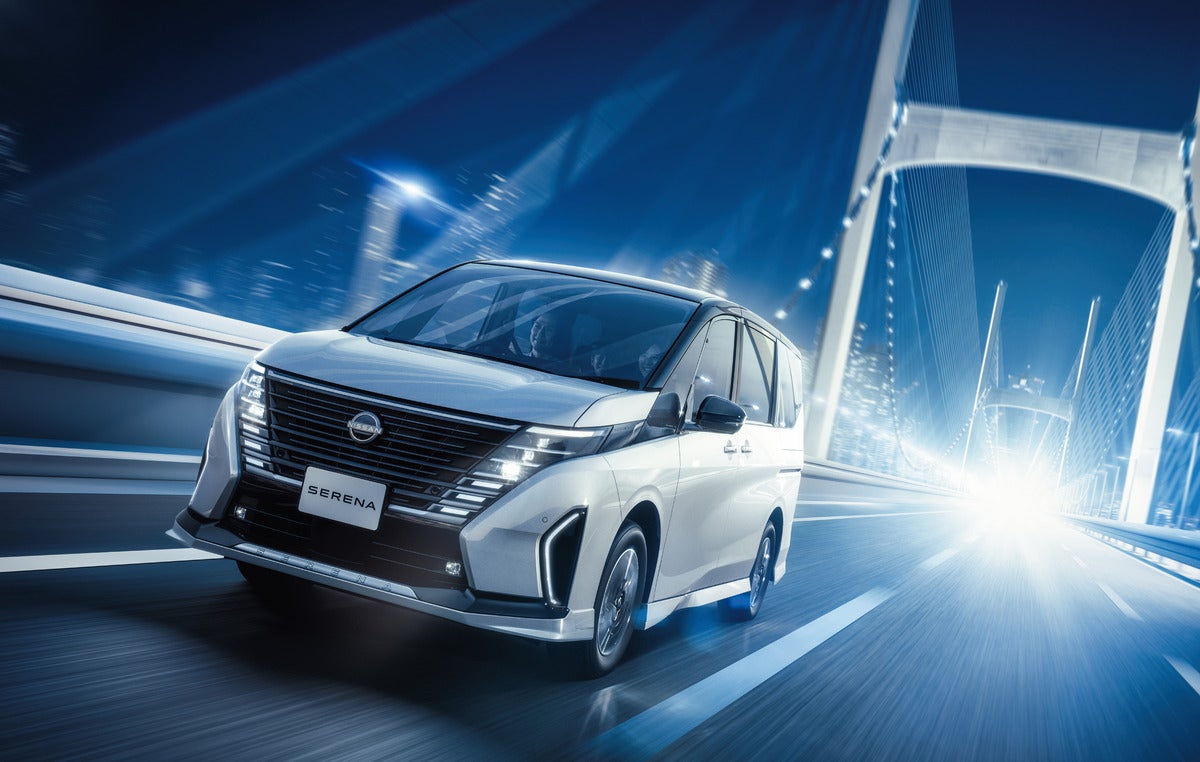 Nissan Motor has unveiled the fully resesigned Serena MPV in Japan this week with sales of petrol-powered models scheduled to start in the coming weeks while E-Power models will be available next spring.
The latest generation is designed with a wider, open view from inside the vehicle and optimal display monitor positioning. The automaker also claims it has the most spacious cabin in its class which it says allows "all on board to stretch out and relax".
Petrol models are powered by two-litre engines and Xtronic CVT transmission while the hybrids have the second-generation e-Power system with new, specially developed 1.4-litre engine. The system is said to deliver more powerful and smooth acceleration with less engine noise.
Nissan's ProPilot 2.0 advanced driver assistance system comes as standard on all models but top models come with the highest e-Power grade which allows hands-off driving in a single lane on a highway at speeds of 40km/h (25mph) or above.
The ProPilot 2.0 system comes with ProPilot Park with memory. which records and recognises parking space lines, and steering assist with forward collision avoidance. This is the first time this technology has been used on a Nissan vehicle.
Prices for the petrol models range between JPY2.769m (US$19,980) and JPY3.269m (US$23,586) while the e-Power models cost between JPY3.198m (US$23,074) and JPY4.798m (US$34,620).