Nissan says it is highlighting a range of electrified and seamlessly connected vehicles at Auto Shanghai 2023. Premieres include two EV concepts: the Max-Out convertible sports car, which made its China debut, and the Arizon SUV, which made its global debut.
The locally developed Arizon is designed to meet China's diverse mobility needs.
Nissan COO Ashwani Gupta said: "China is one of the most technologically sophisticated markets in the world. Market and customer needs are rapidly changing, making China a global driver of electrification as well as a leader in connected car services. There is a need for increased electrification and advanced sustainability in the market, and we are working hard to meet it."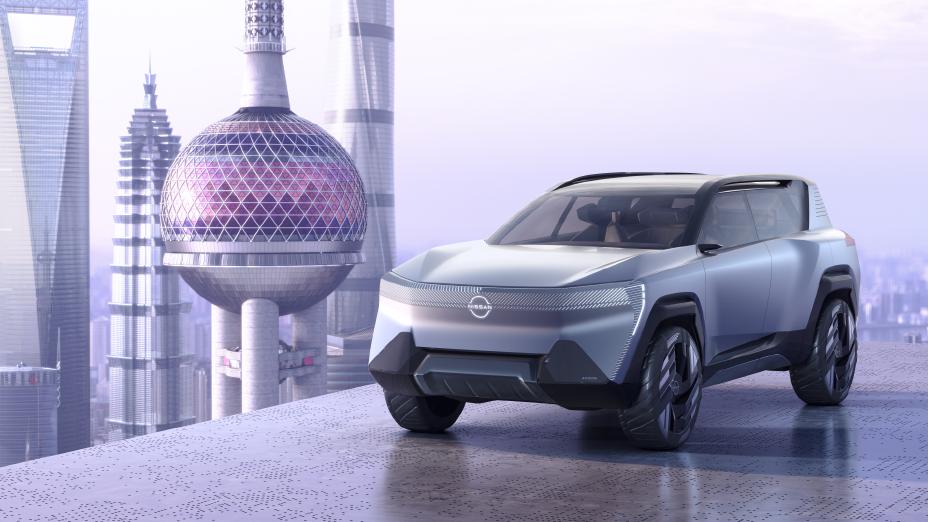 The Arizon concept, created by a Chinese team leveraging Nissan's global EV expertise, is designed to serve as a 'multifunctional partner for China's drivers'.
Built on the Renault-Nissan CMF EV platform, the Arizon features a low centre of gravity and a pillarless open-air cabin with an expansive auto-dimming glass roof.
Nissan says the car is designed to be human-centric and features a new virtual personal assistant named Eporo that 'elevates the driving experience beyond mobility'. Eporo can interact with passengers in a human-like manner and provide accurate responses utilizing time, weather and other data.
The Arizon also features an innovative interactive lighting system that recognizes people and automatically adapts the illumination to suit their preferences. The lighting ambiance can also be adjusted through intuitive modes including leisure, relax, sleep and surprise, providing premium hospitality with seamless, personalized interactions.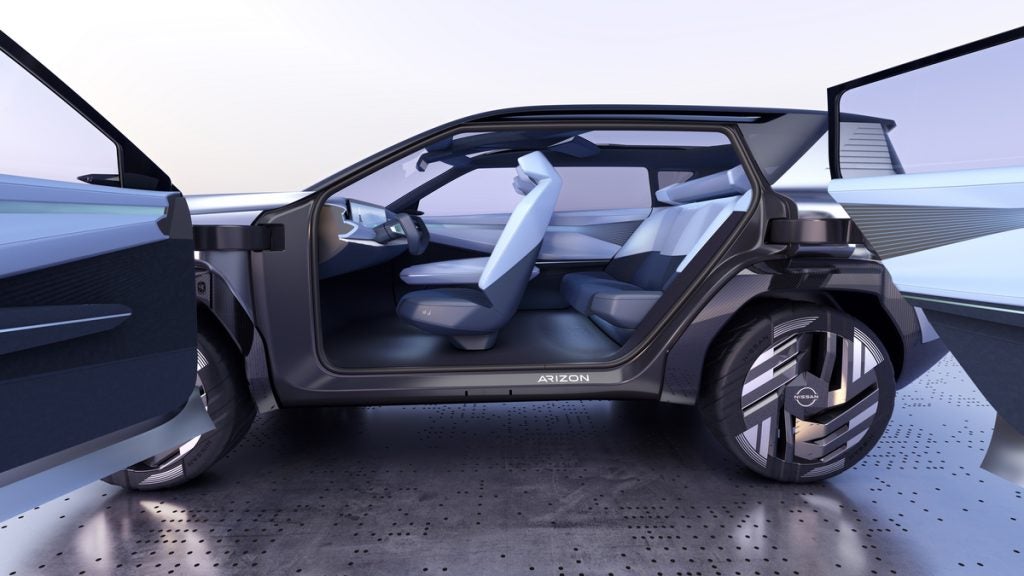 Nissan says the Arizon concept has been imagined in China for Chinese customers looking for a personalized solution. Nissan maintains it took the vehicle experience beyond mobility with a software-defined vehicle approach. New levels of connectivity and integration 'will enable our vehicles to blend digital and physical realities', the company said.
Max-Out sports car
The Max-Out concept is described by Nissan as a design exploration in "being one with the car." It embodies Nissan's 'new artistic stage and movement toward an increasingly digitized future, as expressed by its unique parabolic hologram wheels'. The company says the sports car's aerodynamic shape, ultra-low centre of gravity and e-4ORCE electric all-wheel-drive system give it sports performance handling and enhanced safety. The cabin's ultra-wide display screen, which resembles the Max-Out's distinctive exterior lamps, 'provides the driver with a fusion of the virtual and real worlds'.
Nissan said the Max-Out represents the future of Nissan Ambition 2030, the company's long-term vision announced in 2021. It aims to 'expand the possibilities of mobility and society by providing experiences that inspire confidence and excitement, and enable closer connections between people and broader society'.