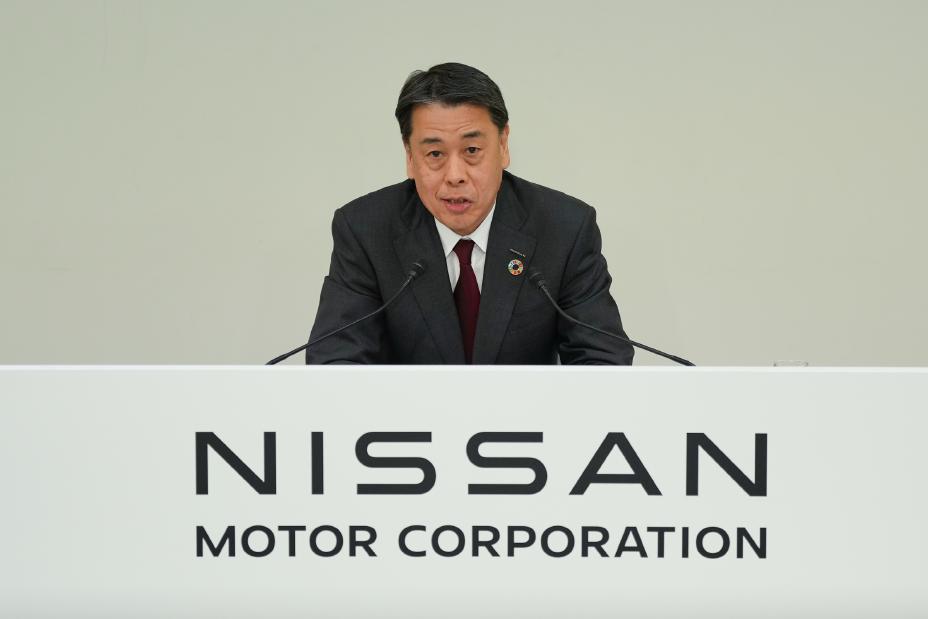 After a difficult year (FY2022 ended March 31) notable for supply shortages, Nissan has posted annual financial results that exceeded its expectations. Recently, sales have also been lifted by an easing of the global semiconductors shortage.
For the full fiscal year, consolidated net revenue was 10.6 trillion yen (8.4 trillion yen FY2021), resulting in an operating profit of 377.1 billion yen (247.1 billion yen FY2021) with an operating margin of 3.6% (2.9% previous year). Net income was 221.9 billion yen (215.5 billion yen previous year). The fiscal year also marked Nissan's return to positive free cash flow and operating profit for the automotive business.
In the fourth quarter of Nissan's fiscal year (ended 31 March, 2023), revenue was up, year-on-year, by 36% to 3 trillion yen, with operating profit up 56% to 87.4 billion yen.
Nissan sees operating profit this year (FY2023 ending 31 March 2024) rising to 520 billion yen (+38% on FY2022) and revenues up to 12.4 trillion yen (+17%). Nissan expects to sell more cars in North America and Europe as those markets expand (see below chart). In the last quarter, overall Nissan global sales were up 23.5% to 745,000 units. Nissan sales in North America were up 26.4% to 335,000 units and Europe sales were up 29.7% to 97,000 units.
Nissan COO Ashwani Gupta said: "In FY2022, our production and sales were severely strained by a series of challenges including continued chip shortages, impacts of the lockdown in Shanghai, and surge of COVID-19 cases in China. Though global semi-conductor supply shortage is yet to be resolved, the situation is improving. China's end to "zero Covid policy" resulted in normalizing its economic activity."
However, he also warned that China is becoming more competitive and a more modest rate of growth is expected there this year.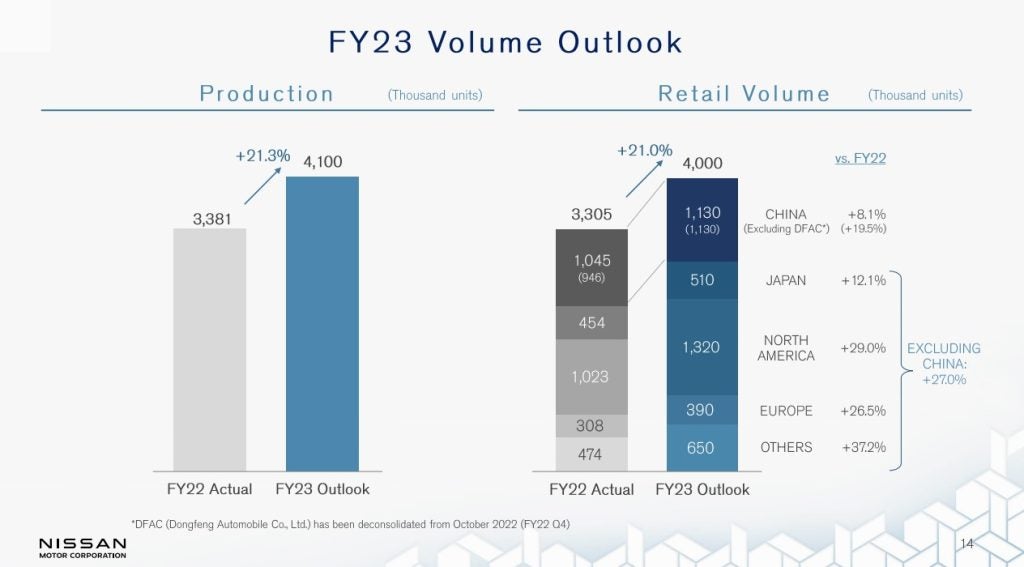 Commenting on the results, Nissan president and CEO Makoto Uchida said: "In fiscal year 2022, Nissan achieved a significant year-on-year improvement in operating profit in a challenging business environment. This is the result of our efforts to steadily strengthen our business foundation through Nissan NEXT.
"Although the business environment in fiscal year 2023, the final year of Nissan NEXT, is expected to become even more challenging, we aim to further improve profitability through the product competitiveness and profit structure that we have strengthened through our business transformation. We will also formulate a midterm plan to transform Nissan into a truly healthy and resilient company, aiming to achieve both sustainable growth and financial stability."