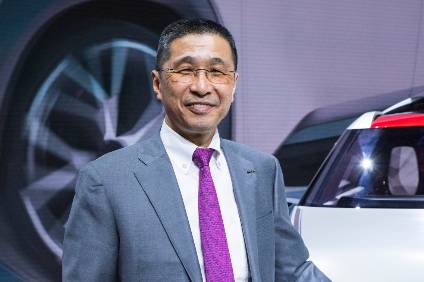 As the Renault-Nissan-Mitsubishi Alliance continues to experience tensions following Carlos Ghosn's ongoing detention in Japan on financial misconduct charges, Reuters reports that Nissan CEO Hiroto Saikawa and Renault's de facto deputy CEO Thierry Bollore could be about to have a one-to-one meeting.
The Reuters report cited unnamed sources who have told the news agency that the two are planning to meet in Amsterdam this week. The report also said that the meeting between the two would take place alongside a regular high level management meeting between the three alliance partners also scheduled for this week.
Nissan CEO Saikawa is reportedly planning to discuss the partnership's management and operations with a view to continuing the alliance. It would also be an opportunity for him to brief Bollore personally on the nature of Carlos Ghosn's alleged misconduct and the seriousness of the charges, Reuters reported.
The report also noted that the meeting would follow his rejection of a Renault proposal for an extraordinary shareholder meeting that would have offered Renault the chance to have a say on management changes at Nissan.
The Reuters report also added that Mitsubishi Chairman Osamu Masuko would attend the Amsterdam meetings via video conference.
Nissan's management are said to be frustrated that the details of Ghosn's misconduct have yet to reach Renault's board members and are prepared to go direct to them.
Last week, Renault's board said that Ghosn's Renault pay arrangements in the 2015-18 period were 'in compliance with applicable law' and kept him in his Renault CEO post – for now at least. Bollore is temporarily acting as caretaker Renault CEO.
Yesterday, Nissan directors approved the establishment of a special committee for improving governance but have yet to name a new chairman to replace the ousted Carlos Ghosn.
The Nissan board also acknowledged ongoing discussions regarding the nomination for the position of chairman of the board and reaffirmed its ongoing efforts to fully inform its alliance partners Renault and Mitsubishi Motors Corporation.
See also: Ghosn charges create turmoil in Renault-Nissan-Mitsubishi Alliance