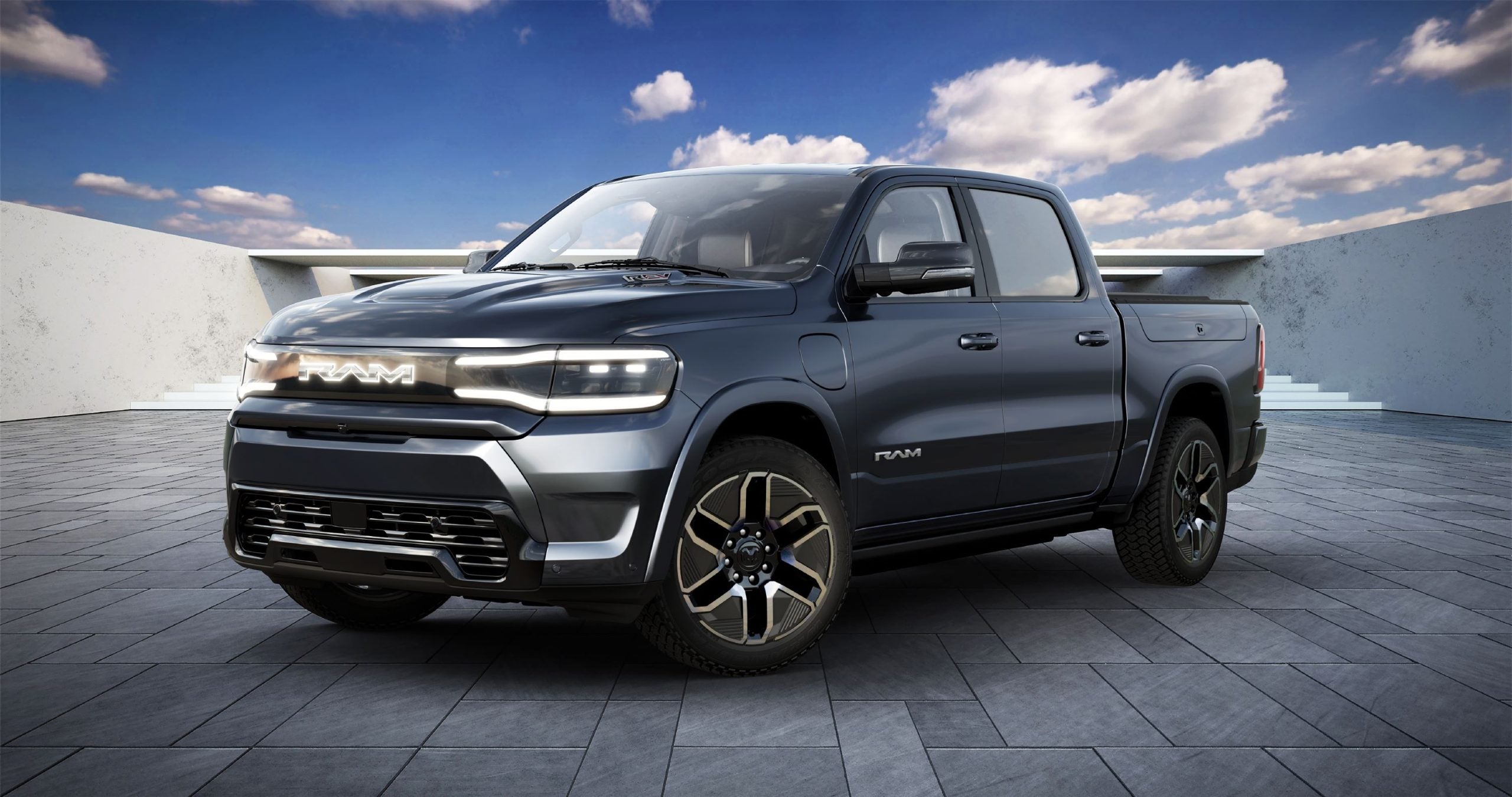 The US Environmental Protection Agency (EPA) last night announced new proposed federal vehicle emissions standards which it said would "accelerate the ongoing transition to a clean vehicles future and tackle the climate crisis".
Depending on how manufacturers chose to meet the standards, EPA projected EVs "could" account for 67% of new light duty vehicle sales and 46% of new medium duty vehicle sales in model year (MY) 2032.
The proposed standards would improve air quality across the US and avoid around 10bn tons of CO2 emissions, equivalent to more than twice the country's total CO2 emissions in 2022 "while saving thousands of dollars over the lives of the vehicles meeting these new standards and reduce America's reliance on approximately 20bn barrels of oil imports".
"By proposing the most ambitious pollution standards ever for cars and trucks, we are delivering on the Biden-Harris Administration's promise to protect people and the planet, securing critical reductions in dangerous air and climate pollution and ensuring significant economic benefits like lower fuel and maintenance costs for families," said EPA administrator Michael Regan in a statement.
"These ambitious standards are readily achievable thanks to President Biden's Investing in America agenda, which is already driving historic progress to build more American-made electric cars and secure America's global competitiveness."
The EPA said, since Biden took office, the number of EV sales had tripled while the number of available models had doubled. There are 130,000 public chargers across the country, a 40% increase over 2020. The private sector has also committed US$120bn in domestic EV and battery investments since Biden signed the Inflation Reduction Act into law.
The EPA claimed new proposed emissions standards for light, medium and heavy duty vehicles for MY 2027 and beyond "would significantly reduce climate and other harmful air pollution.
"At the same time, the proposed standards would lower maintenance costs and deliver significant fuel savings for drivers and truck operators," it added.
EPA also claimed, by accelerating adoption of technology which reduces fuel and maintenance costs alongside pollution, the proposed standards would save the average consumer $12,000 over the lifetime of a light duty vehicle and estimated the benefits of the proposed standards would exceed costs by at least $1 trillion.
Light and medium duty vehicle proposed standards
The first set of proposed standards, the 'Multi-Pollutant Emissions Standards for Model Years 2027 and Later Light-Duty and Medium Duty Vehicles' builds on existing emissions standards for passenger cars and light trucks for MYs 2023 through 2026. The proposal leverages technology advances to further reduce both climate pollution and smog- and soot-forming emissions.
Between 2027 and 2055, the total projected net benefits of the light- and medium-duty proposal range from $850bn to $1.6 trillion. The proposal is expected to avoid 7.3bn tons of CO2 emissions through 2055, equivalent to eliminating all greenhouse gas emissions from the entire current US transportation sector for four years and would also deliver claimed "significant health benefits" by reducing fine particulate matter that can cause premature death, heart attacks, respiratory and cardiovascular illnesses, aggravated asthma, and decreased lung function.
EPA said its analysis showed severe health impacts related to particulate matter exposure would also be reduced.
EPA's proposal considered available emission control technology and the agency said the standards were designed to allow manufacturers to meet the performance-based standards "however works best for their vehicle fleets".
"EPA projects, for the industry as a whole, the standards are expected to drive widespread use of filters to reduce gasoline particulate matter emissions and spur greater deployment of CO2-reducing technologies for gasoline-powered vehicles."
The proposed standards were also projected to accelerate the transition to electric vehicles. Depending on how manufacturers chose to meet the standards, EPA projected EVs "could" account for 67% of new light duty vehicle sales and 46% of new medium duty vehicle sales in MY 2032. The proposed MY 2032 light duty standards were projected to result in a 56% reduction in projected fleet average greenhouse gas emissions target levels compared to the existing MY 2026 standards. The proposed MY 2032 medium duty vehicle standards would result in a 44% reduction compared to MY 2026 standards.
Heavy duty truck proposed standards
The second set of proposed standards, the 'Greenhouse Gas Standards for Heavy Duty Vehicles – Phase 3', would apply to heavy duty vocational vehicles (such as delivery trucks, refuse haulers or dump trucks, public utility trucks, transit, shuttle, school buses) and trucks typically used to haul freight. These standards would complement the criteria pollutant standards for MY 2027 and beyond heavy duty vehicles EPA finalised in December 2022 and are the third phase of its 'Clean Trucks Plan'.
These 'Phase 3' greenhouse gas standards maintain the flexible structure EPA determined, after industry consultation, to reflect the diverse nature of the heavy duty industry. Like the light and medium duty proposal, the heavy duty proposal uses performance based standards claimed to enable manufacturers to "achieve compliance efficiently based on the composition of their fleets".
The projected net benefits of the heavy duty proposal range from $180bn to $320bn. The proposal is projected to avoid 1.8bn tons of CO2 through 2055.
"Investing in America's clean transportation future"
EPA said the proposed standards align with commitments made by automakers and US states as they plan to accelerate clean vehicle technology in the light and medium duty fleets in the next 10 to 15 years.
"Car and truck companies are moving to include electric vehicles as an integral and growing part of current and future product lines, leading to an increasing diversity of clean vehicles for consumers."
EPA expected Biden administration policy to encourage EV investments in America to expand the local manufacture, sale, and use of zero emission vehicles, to reduce battery costs and boost consumer interest in electric vehicles.
"Biden's legislative accomplishments are also supporting critical generation of clean electricity and production of clean hydrogen needed to decarbonise transportation," the agency said.
"EPA considered this rapid innovation in its assessment that tighter emissions standards are feasible."
It claimed its latest proposals "are informed by robust and inclusive stakeholder engagement with industry, labour, advocates, and community leaders".
A Reuters report said the proposal, if finalised, was the most aggressive US vehicle emissions reduction plan to date, requiring 13% annual average pollution cuts and a 56% reduction in projected fleet average emissions over 2026 requirements.
According to the news agency, automakers and environmentalists said the administration was moving quickly to finalise new rules by early 2024 to make it much harder for a future congress or president to reverse them.
Then President Donald Trump rolled back tough emissions limits through 2025 set under Barack Obama but the Biden administration reversed the rollback, Reuters noted.
John Bozzella, CEO of the Alliance for Automotive Innovation representing General Motors, Volkswagen, Toyota and others, told Reuters "factors outside the vehicle, like charging infrastructure, supply chains, grid resiliency, the availability of low carbon fuels and critical minerals will determine whether EPA standards at these levels are achievable".
The proposal was more ambitious than Biden's 2021 goal, backed by automakers, seeking 50% of new vehicles by 2030 to be electric vehicles (EVs) or plug-in hybrids, the news agency noted.
The Biden administration was not proposing banning gasoline-powered vehicles, but wanted comments on whether it should extend emissions rules through 2035 and on other alternatives.
Some environmental groups wanted the EPA to set tougher rules, especially on heavy trucks.
The United Auto Workers (UAW) union, which has warned previously about job losses from the shift to EVs, told Reuters it would review EPA's proposal.
"There is no good reason why electric vehicle manufacturing can't be the gateway to the middle class that auto jobs have been for generations of union autoworkers. But the early signs of this industry are worrying," the UAW reportedly said.
"Forcing workers to decide between good jobs and green jobs is a false choice."