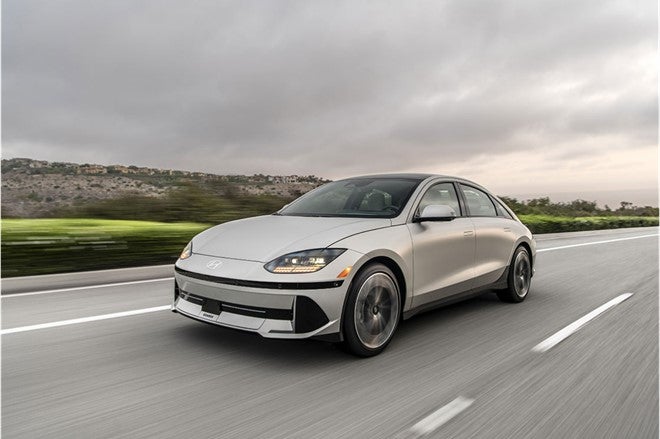 The South Korean government was preparing to revise its subsidy policy for electric vehicles (EVs) sold in the country this year to favour domestic producers, according to local reports citing previewed documents from the ministry of environment.
The reports suggested the South Korean government wanted to introduce a subsidy framework more in line with those in the US and China which favour domestic producers.
Under the ministry's 2023 electric vehicle subsidy reform plan, the government was set to provide EV subsidies based on vehicle performance, aftersales service infrastructure, battery energy density and price.
Local analysts suggested, because dominant brands such as Hyundai and Kia had the largest EV charging networks in the country, they stood to gain the most from the changes.
Subsidies on imported brands such as Tesla and Mercedes-Benz would likely fall because of their limited charging networks and higher pricing which would likely impact price competitiveness.
The government claimed the new policies were aimed at improving EV aftersales service infrastructure across the country, including charging networks.
Under the new rules maximum subsidies would rise to KRW6.8m (US$5,400) from the current KRW5.5m for EVs that cost KRW57m ($45,600) or less which included models such as Hyundai's Ioniq 5 and 6 and the Kia Niro EV and EV6.
The GM Bolt would qualify for KRW6.2m in subsidies; Volkswagen iD4 KRW5.6m; Peugeot e-208 and Polestar 2 around KRW4.8m; while the Tesla Model 3 and Model Y, BMW iX3, Mercedes EQB and Audi Q4 e-tron 40 would qualify for bungs ranging between KRW2.5m and KRW3.0m.
EVs priced KRW85m or higher would not qualify for subsidies.
The government wanted to increase sales of subsidised EVs in the country by 34% to 215,000 vehicles this year from 160,000 in 2022 while the average subsidy per vehicle was expected to fall from KRW7.0m to KRW6.8m.
EV makers which have installed at least 100 chargers in the past three years will qualify for subsidies of KRW200,000 per vehicle. EVs equipped with V2L technology, which can supply power to other vehicles, would be awarded an additional KRW200,000. EVs produced by Hyundai and Kia have such devices.
The news followed Tesla announcements last month of significant price cuts in various countries in the face of rising competition from local vehicle manufacturers. Ford soon after cut Mustang EV prices in the US.