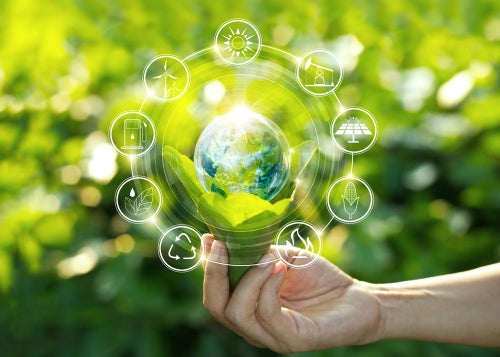 The Automotive Industry Action Group (AIAG) and the Copper Mark have announced a new partnership that they say will further support the responsible and ethical sourcing of raw materials in the global supply chain.
The AIAG describes itself as a trusted mobility industry association where companies collaborate to drive down cost and complexity in the value chain. To that end, it collaborates with OEMs and suppliers to develop solutions to common industry issues. The not-for-profit organization offers in-person and live virtual trainings, issue-driven events and webinars, best practice publications and standards, and other tools and resources to introduce new initiatives and bolster existing industry efforts.
"AIAG work group volunteers engage industry and global stakeholders to assist with raw materials sourcing beyond conflict minerals," AIAG Vice President, Corporate Social Responsibility/Supply Chain Products and Services, Tanya Bolden says. "In partnering with organizations like the Copper Mark, we look forward to expanding our global scope and offering even more value to AIAG members and the mobility industry as a whole."
The UK-based the Copper Mark works with organizations throughout the copper industry to help them better understand and meet increasing demands for independently verified responsible production practices, and positively contribute to sustainable development. Using a rigorous site-level assessment process, the Copper Mark acts as a source of information on organizations in the copper value chain that are committed to responsible production practices.
Commenting on the new partnership, the Copper Mark's Executive Director, Michèle Brülhart says: "As the move towards electric vehicles requiring more critical minerals accelerates, it is vital that these minerals are produced and sourced sustainably. Our partnership with AIAG reflects the shared commitment of our organisations to promoting responsible business practices across the copper, molybdenum, nickel and zinc supply chains, supporting the transition to a low-carbon global economy."
AIAG and the Copper Mark plan to come together to promote the responsible production and sourcing of raw materials, including copper, nickel, zinc, and molybdenum. Both parties will provide the necessary tools, guidance, and systems to support this goal – from education and training, to fostering cooperation and communication between supply chain trading partners.
By coordinating on a quarterly basis to share updates on major initiatives and additional opportunities for collaboration, the partners aim to create new opportunities for all parties involved, and continue critical conversations on encouraging responsible production at every stage of the supply chain.