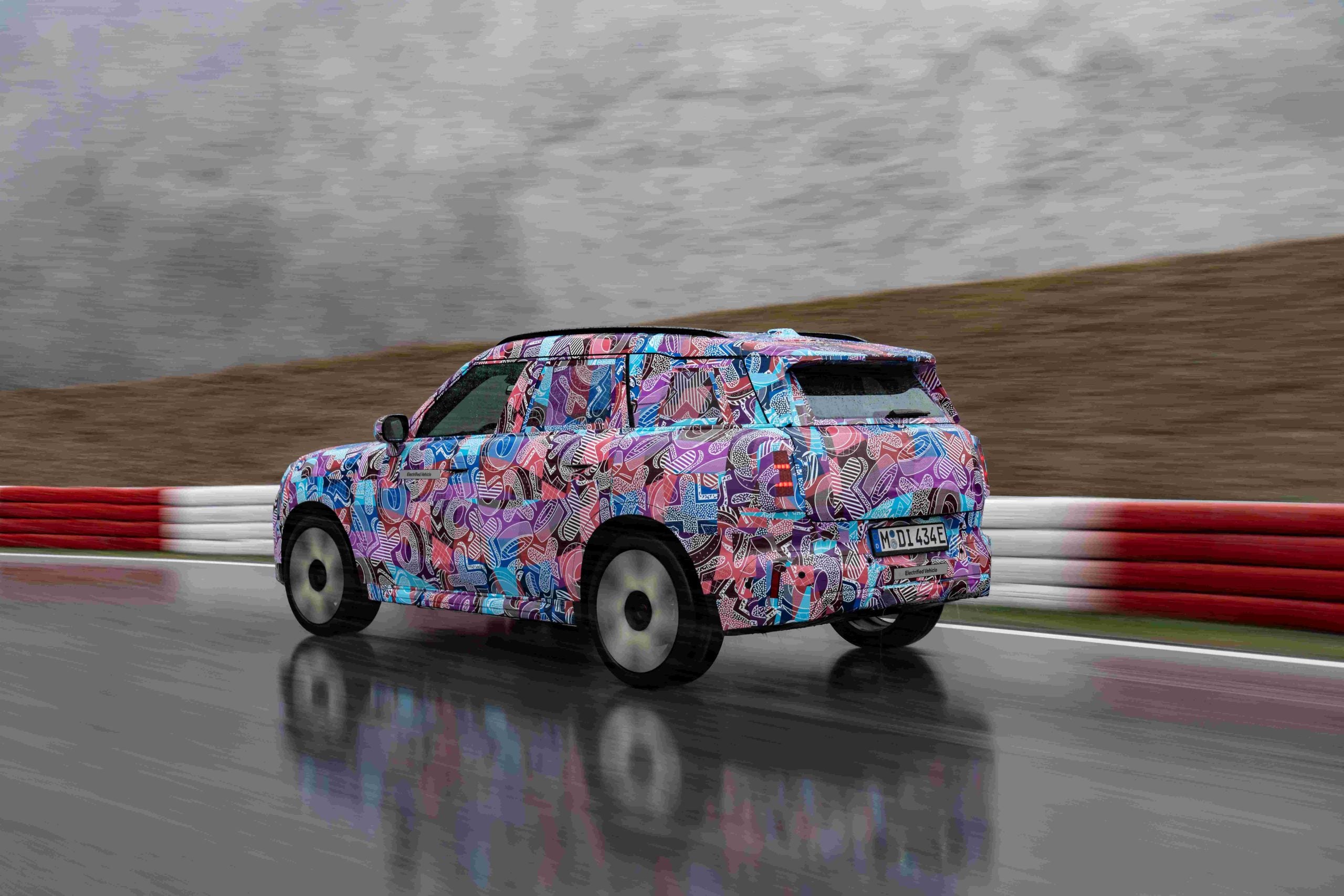 BMW Group's drip feed of information on the redesigned Mini Countryman said the second generation PHEV with all wheel drive would be followed up by a new Countryman SE ALL4 model, the brand's first AWD EV.
Two integrated drive units on the front and rear axles together generate an output of 230kW/313hp, including a temporary boost. Battery capacity is 64.7 kWh.
The new generation will be fully electric. The base Countryman E has 140kW/191hp.
Estimated range is up to 450 kilometres (280 miles).
Overall length is increased 130mm to 4,429 mm and height is up 60mm to 1,613mm, boosting headroom.
For environment reasons all decorative elements on the exterior and interior have been "dispensed with" and the cast light-alloy wheels are made from up to 70% recycled aluminium.
Dashboard, steering wheel, headliner and floor surfaces, plus floor mats are made of recycled polyester obtained from PET bottles and carpet remnants. This is claimed to reduce CO2 emissions by up to 85%.
As reported earlier, BMW will build the Countryman in house at Leipzig and is expanding on site e-component production capacity by eight production lines by 2024 and investing EUR800m.