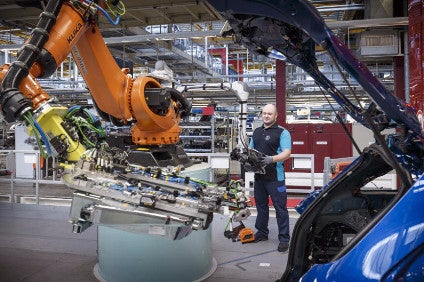 Daimler announced the Mercedes-Benz plant in Bremen would produce the new GLC Coupé, just launched at the New York show, with the C-Class Cabriolet to follow. By then, the factory will be building 10 different models and taken on 200 current temporary workers as permanent employees.
"The plant is thus continuing the transformation plan agreed upon with the works council last year," the automaker said in a statement.
"The plan specified measures to be taken to increase production and flexibility, as well as the production of two additional models."
The creation of more permanent jobs was agreed with the works council.
"With the new agreement, we are continuing our successful transformation plan from 2015," said plant head Peter Theurer.
"We are gaining further flexibility while reducing the workload for our team."
In May 2015, management and works council agreed a transformation plan that strengthens Bremen's role as the lead plant for global production of the C-Class. That includeded a spend of about EUR750m on modernising and expanding the plant, and 'digital transformation'.
The plant is the biggest private employer in the region with about 12,500 workers.
It already builds saloon, estate/wagon and coupé C-Class, E-Class coupé and cabriolet, the GLC SUV and the SLC and SL roadsters.
As lead plant C-Class factory, Bremen directs worldwide production in Tuscaloosa/US, Beijing/China and East London/South Africa. It is also main production site for the GLC.