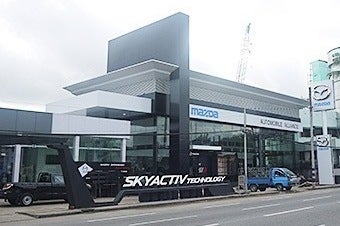 Mazda has opened its first dealership in Myanmar through its distributor in the country Automobile Alliance (AACL).
Located in the center of Yangon, the opening means that Mazda now has a sales presence in all 10 member countries of the Association of Southeast Asian Nations (ASEAN) .
Mazda's executive officer, Hiroshi Inoue, said expectations are high regarding Myanmar's economic prospects and the growth of the automotive market.
He added: "Mazda begins its business here with the aim of establishing a solid brand image."
The model range for Myanmar will be the 2 (Demio in Japan) 3 (Axela), CX-5, 6 (Atenza), CX-9 and BT-50 pickup truck.