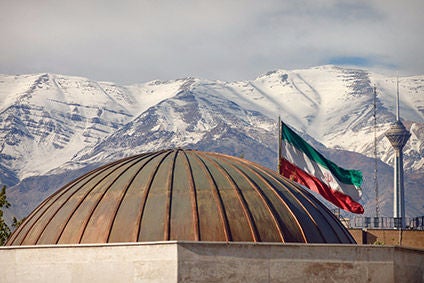 Iran's Ambassador to Russia is calling for more private businesses to become involved in his country as the post-sanctions landscape starts to open up real possibilities for overseas companies.
Since the lifting of the punitive economic sanctions against Tehran by a West jittery about Iran's nuclear energy intentions, collaboration at State level has been frenetic, but this now needs to trickle down.
"We have a political dialogue about cooperation at a very high level," said Iran's Russian Ambassador, Mehdi Sani at last week's International Economic Forum (SPIEF) in St Petersburg.
"We have State-sponsored relationships and we need the private sector to step in as well. In Iran and Russia, the Ministries and the State are quite vigorous, but I think private business should step in and intensify activity."
Part of that new private initiative came just this week (21 June), with the inking in Tehran of a deal between PSA Groupe and Iran Khodro to produce vehicles.
The 50/50 PSA-Iran Khodro joint venture is expected to invest up to EUR400m (US$451m) during the next five years in manufacturing and R&D capacity.
The finance will see a manufacturing base for producing, launching and marketing Peugeot 208, 2008 and 301 models.
Sanai also cited the rapidly increasing interest in tourism between the two countries, who have a shared recent history involving the twin pressures of the Cold War and economic sanctions.
"Only Aeroflot had flights from Moscow to Iran; now there are flights from Mahan Air, Iran Air [as well as] two more flights to Moscow by other Iranian companies," said Sanai.
"I am aware there are three more Russian carriers that expect to have 12 more flights per week to different cities of Iran. St Petersburg, Moscow and Sochi are destinations for Russian tourists.
"There was growth of 138% of tourists from Russia to Iran and 35% from Russia to Iran in 2015. I think tourist numbers will double in 2016."
The Iranian market reached a peak of 1.6m vehicles in 2011, with PSA estimating it should regain this level and reach 2m vehicles a year by 2022. Current estimates put the number of Peugeot cars on the road in Iran at more than 4m.
The French automaker says Iran is a key component of its development strategy in the Middle East & Africa region, which is the PSA Group's third-fastest growing international market.