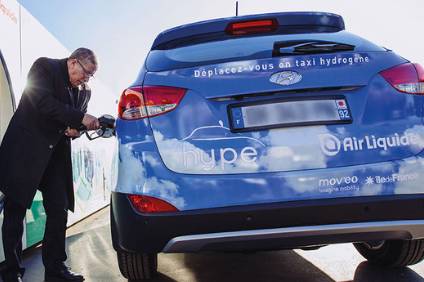 Hyundai Mobis Company began construction of a new hydrogen fuel cell stack plant in South Korea this week, in support of parent company Hyundai Motor's plans to step up sales of zero emission vehicles.
The new factory, being built in Incheon's Cheongna International City just west of Seoul, is part of a KRW1.3trn (US$1.1bn) investment first announced in August which also includes a hydrogen fuel cell system assembly plant to be built in Ulsan on the country's east coast.
Both plants are scheduled to begin production in the second half of 2023, ahead of the original 2025 deadline, to help Hyundai Motor build on its current "momentum in the global race for hydrogen mobility".
At full capacity they will be able to produce 100,000 fuel cell systems per year.
Hyundai Mobis already operates a plant in Chungju with an annual capacity of 23,000 hydrogen fuel cell systems a year, which it built in 2018.
The company said in a statement "with completion of the new plants, Hyundai Mobis will expand its lineup of fuel cell systems and diversify its hydrogen systems business. Most fuel cell systems produced by Hyundai Mobis are used to power electric vehicles (EVs), but the company also plans to expand this business in other sectors such as construction machinery and logistics equipment". The company has developed prototypes of fortklift trucks and excavators powered by hydrogen fuel cells.
Hyundai Mobis is South Korea's largest supplier of automotive components and technology with a focus on chassis systems such as brakes, suspension and steering systems, airbags, electric and hybrid drivetrain systems, electrical systems including lighting and infotainment systems, connected and autonomous driving systems.
Its largest shareholder is Kia Corporation with a 17.3% stake, according to a company statement, with Hyundai Motor Group chairman and former CEO Mong-Ku Chung its second largest shareholder with a 7.1% stake.