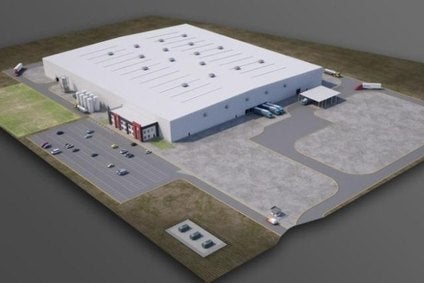 Magna has announced the start of construction of a new automotive exteriors manufacturing facility in Queretaro, Mexico.
The company held a ceremony at the site of the new plant and met with Governor of Queretaro José Calzada to jointly announce the project.
With an investment of approximately US$135m, Magna plans to construct a 26,400-square-meter (285,000-square-foot) facility and expects to employ approximately 600 people within the first year.
The facility will produce moulded and painted exterior parts including fascias and rocker panels for global automakers, and the launch of the plant is projected for the first quarter of 2016.
"We are pleased to establish operations in Queretaro, a growing region for the automotive manufacturing industry with a skilled workforce and professional business environment," said Grahame Burrow, president of Magna Exteriors. "Our growth in Mexico offers opportunities for Magna to continue to align ourselves with the ongoing needs of our global customers."
Magna established its first facility in Puebla, Mexico, in 1991. With the establishment of this new facility in Queretaro, Magna will have 30 manufacturing facilities, one engineering & product development centre, and more than 24,000 employees in Mexico.