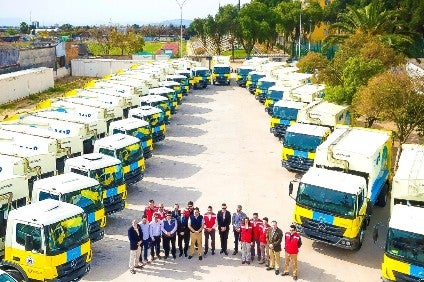 Mercedes-Benz do Brasil has shipped 115 Atego garbage trucks to Chile.
Chile, after Argentina, is the second largest export market for commercial vehicles made in Daimler's Brazilian plants. The truck subsidiary in Brazil exports to 50 countries on four continents.
In 2017, exports increased around 35% to 7,300 units from 5,300 in 2016.
Of those, 940 went to Chile, growth of 39%.
The 115 Ategos were sold to rubbish removal contractors Veolia and Starco Demarco.
Mercedes Brazil said the Atego's manoeuvrability and robust chassis crucial in mountainous Chile helped win the sale. The extensive service network operated by local distributor Kaufmann was also a factor.