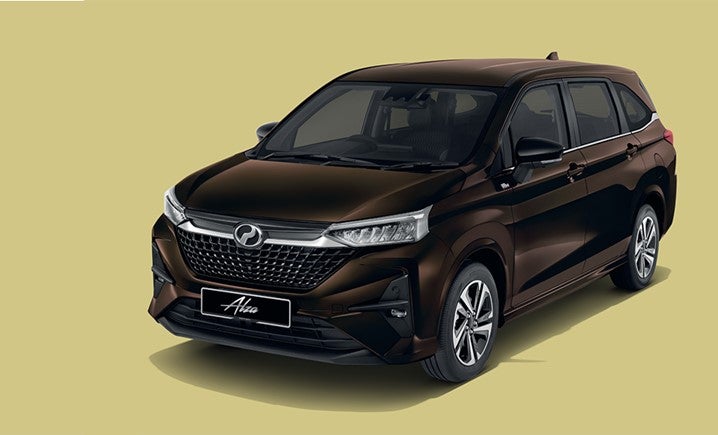 Malaysia's second national car company, Perusahaan Otomobil Kedua (Perodua), announced it planned to increase production and sales to record highs in 2023, lifted by strong orders from 2022.
Malaysia's largest vehicle manufacturer, and a close affiliate of Toyota's Daihatsu Motor, said it aimed to sell 314,000 vehicles this year after a bumper year in 2022 in which its sales surged 48% to 282,019 units.
Production was expected to rise to 330,000 units, exceeding the company's regular capacity at its local plants.
Perodua president and CEO Datuk Sri Zainal Abidin Ahmad was optimistic about the prospects for the local automotive market this year despite a more downbeat forecast released by the Malaysia Automotive Association (MAA) last month predicting a 10% sales decline to 650,000 units after new registrations surged by 42% to a record 720,658 units in 2022.
The association had since stated, based on strong back orders for most brands, total industry volume could reach 700,000 units this year.
The Malaysian government ended the year long suspension of the vehicle sales tax, put in place to stimulate demand during the Covid pandemic, at the end of June last year but customers could still take deliveries of vehicles purchased before the deadline until the end of March 2023.
Ahmad said 2023 offered "a golden opportunity, as more than half of our targeted volume will be from bookings [orders] collected last year but yet to be delivered".
The company is enjoying strong demand for the new Alza launched last September and has just started taking orders for the new Axia small car.
Ahmad added "as the normal installed annual production capacity at our plants is 320,000 units per year on a two shift cycle, we can still increase volume by improving productivity and instituting overtime".
Perodua estimated purchases of components from outside suppliers would reach MYR10bn (US$2.34bn) in 2023 and the company had also allocated MYR1.15bn for capital expenditure to help improve operations. A further MYR537m would be spent on development of a new model and RM247m would go to modernise vehicle distribution and retail outlets.