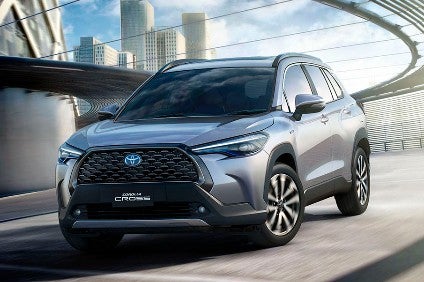 New vehicle sales in Malaysia jumped to 63,366 units in June 2022 from just 1,926 units a year earlier, according to the Malaysian Automotive Association (MAA).
At the beginning of June 2021, the government introduced a strict Movement Control Order (MCO), in response to surging cases of the Covid Delta variant, which brought the country's vehicle market and most of the economy to a standstill – hence the low prior year figure.
June this year was the last month of the sales tax holiday which the government put in place a year ago to help the economy rebound from the Covid lockdowns. Buyers with confirmed orders before the end of June would be able to register their vehicles by 31 March, 2023 without incurring the sales tax.
Total vehicle sales in the first half of 2022 rose 33% to 331,386 units from 249,178 a year ago, with passenger vehicle sales rising 31% to 293,540 units while commercial vehicle sales surged 49% to 37,846.
Vehicle production was up by almost 32% at 317,933 units year to date compared to 241,288 last year.
Market leader Perodua saw its first half sales rise 31% to 127,343 units, driven by popular models like the Myvi, Axia and Bezza. Earlier this month, the company said it had received 30,000 orders for the new 1.5-litre Alza ahead of launch this week.
Proton said global sales increased 4% to 60,124 units in the first six months of the year, as supply chain shortages began to ease following significant disruption in recent months. The company continued to enjoy strong demand for locally made, Geely based models such as the X70 and X50 SUVs.
Exports jumped 81% to 2,722 units year to date, mainly to Pakistan, Egypt and Brunei.
UMW Toyota reported a 35% jump in H1 sales to 45,911 units, thanks to strong demand for the locally assembled Corolla Cross Hybrid and Hilux pickup truck.
Honda Malaysia launched the redesigned HR-V SUV this month and said it had received 20,000 orders so far. The company expected to deliver 1,600 per month with new orders given a year long wait.
The MAA said it now expected full year sales to rise to 630,000 vehicles in 2022, compared with its earlier forecast of 600,000.